150 firms display over 300 brands at Gartex India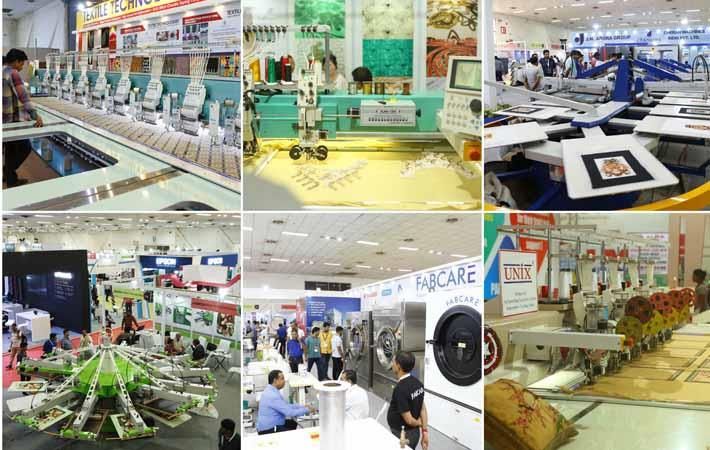 Courtesy: Gartex
As many as 150 exhibitors displayed more than 300 brands at the recent Gartex India. The 2018 edition of Gartex witnessed 18,100 trade visitors including garment & textile manufacturers, garment & textile machinery importers & exporters, fashion designers, merchandisers, distributors & wholesalers who amplified the spirit of the show in a span of three days.
The five segments under which the exhibiting companies were displayed their innovations include Digitex, Embroidery Machines, Highlighting innovations in Embroidery sector, Garmenting & Apparel Machinery, Fabric and Accessories Pavilion and Denim Show, organiser MEX Exhibitions Pvt. Ltd said in a press release.
The versatile platform showcased digital textile printing machines, a complete range of pre & post-treatment equipment, a wide array of inks, sublimation paper, heat transfer machines, sublimation machines & direct-to-garment printing machines which successfully attracted buyers and acted as focal points for networking.
Additionally, the broad exhibit categories at Gartex 2018 included embroidery machines, cutting and sewing machines, fabrics & accessories, needles & threads, laundry & washing equipment, finishing equipment, laser cutting machines, automation and software.
The show also staged two different educational workshops which focused on enhancing industry skills conducted by ATDC. The workshop successfully attracted enthusiasts to participate and learn new skills that will help them grow better in this field in the near future.
A conference on the denim industry was conducted on the third day of the show. The talks comprised of a series of events to discuss innovations in design and trends besides highlighting the changing technologies on denim manufacturing front. Six eminent speakers chose this medium to spread awareness about the transition in the denim industry, the release added.
The conference as well as the workshops staged alongside the exhibition provided a comprehensive show experience to all the attendees. Being India's fastest growing and one-of-its-kind exhibitions on garmenting & textile machinery, fabrics, accessories & allied industries, Gartex helped its exhibitors with expanded business contacts through corporate networking besides, locating & reaching out to the target customers.
Brands like Apsom Technologies,( Konica Minolta) Britomatics, Colorjet India Ltd., DCC Print Vision LLP, Mehala, Epson India,  Aura, Baba Textile Machinery(India)Pvt. Ltd, EFI Optitex, EH Turel, Fabcare garments and Textile Machinery Pvt. Ltd., Fablook International Pvt. Ltd., Gold Stone International, IMA Asia, J.N. Arora & Co. Pvt. Ltd., Keith Electronics, KMB Papers, Mimaki India, Negi Sign Systems & Supplies Co., Roaches, Stitch Technologies India Pvt. Ltd.(Tajima), Unix, Usmania And Co,Blue Jade,Graphica,Cherian Machines Ginni International Ltd., Bhaskar Industries Pvt. Ltd., LNJ Denim(Unit RSWM Ltd.), and many more International Companies From China, Taiwan & UK also exhibited at Gartex 2018. (RR)
Fibre2Fashion News Desk – India