239k tons of standard goods exported to Iraq from Mehran border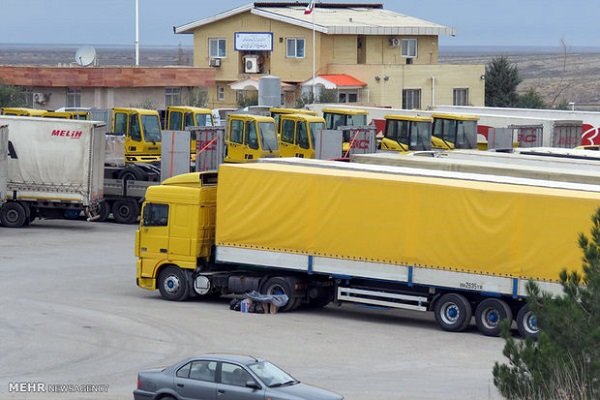 Head of Mehran Standard Department Esmaeil Mahdavipour made the above remarks and added, "239,000 tons of standard products have been exported to Iraq from Mehran Border since the beginning of the current Iranian calendar year (started March 21, 2017) up to the present time."
After inspecting, monitoring and controlling products consecutively, a number of 2,985 import and export files were exported from the border to neighboring Iraq, he maintained.
He put the number of import and export inspection cases issued by pertinent standard experts via Mehran border at 985.
Construction materials and chemicals (calcium carbonate) accounted for the maximum share of export products, he maintained.
Over the past 10 months, 365 identification determination tests (determination of customs tariff) have been conducted in the laboratory of Mehran Standard Department, which is mostly related to the lime and sodium carbonate.
Mahvadipour pointed to the other measures taken by representative office of Ilam Governor-Generalship at Mehran Border Marketplace during the 10 months of the current Iranian calendar year in 1396 (from March 21, 2017 to Jan. 22, 2018) as follows: monitoring 120 food supplying and selling centers and inspecting 67 sampling cases from industrial and production units of this city.
MA/4215407