An Entirely New Category Of Beauty Products Has Emerged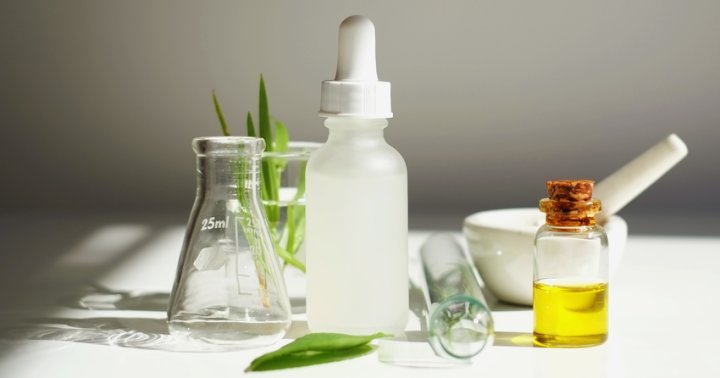 True Botanicals provides an ingredient glossary that explains each ingredient used in its skin care products, touting its Made Safe certification, meaning that all synthetics the brand uses have vetted by a third party that ensures they are not toxic to people or the environment. Pursuant to this certification, endocrine disrupters, carcinogens, parabens, SLS, SLES, phthalates, synthetic fragrance, GMOs, and gluten are banned from all products. "It was clear to me at the start that in order to change our industry, we needed to deliver results without toxins," said Hillary Peterson, founder of True Botanicals.
Biossance, whose tagline is "Pioneering sustainable beauty through biotechnology," recreated the squalane oil molecule, which had previously been derived from shark liver, an obviously unsustainable choice, or olives, which are unpredictable based on the crop and season. Instead, Biossance has found a way to create squalane oil from sugarcane. "Our sustainability-certified sugarcane is grown in Brazil. The sugarcane grows like grass and is mowed down, so it's renewable," said Nancy Leung, head of new product development and innovation at Biossance. Over 2,000 ingredients are banned from Biossance products, and the brand offers customers a clean beauty cheat sheet; much like Drunk Elephant's blacklist, it explains which ingredients are questionable for health but goes a step further to explain how they are named on labels and their purpose in the product.
Ellis Brooklyn, a fragrance line carried at Sephora, Credo Beauty, and natural beauty boutiques nationwide, has committed to creating phthalate-free and paraben-free perfumes. "There is a lot of pressure in the industry to be 100 percent natural. We are paraben-free, phthalate-free. We have a list of no-nos. Would my life be easier if we were 100 percent natural? Probably. But we're safety and sustainability first," founder Bee Shapiro told mindbodygreen earlier this year. Ellis Brooklyn uses recycled, lead-free glass and FSC-certified, Green Seal–certified paper packaging, finds eco-friendly vendors when it's possible, and goes the extra mile to ensure her shipping is carbon-neutral.