Apjet to show dry plasma process for fabrics at Techtextil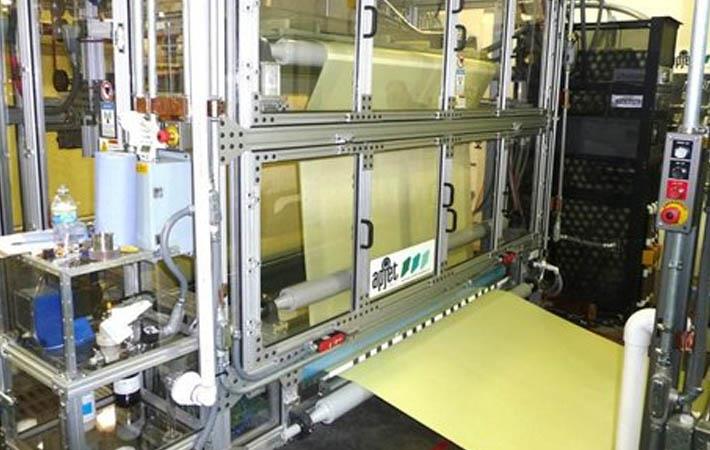 Apjet, a global leader in atmospheric plasma technology with a focus on textile finishing, is set to participate at Techtextil North America 2018, which will be held from May 22 to 24, 2018, in Atlanta, US, in booth 1710. The company will showcase its revolutionary atmospheric dry plasma process for applying durable finishes to multiple substrates.
The Apjet dry plasma process uses atmospheric plasma to cure durable finishes to textiles and other substrates, including nonwovens and film, and has little-to-no effect on fabric hand or colour. It also safely treats fabrics and other substrates made from heat-sensitive fibres and materials.
Planet-friendly, Apjet's patented dry plasma process removes water from the finishing process and significantly reduces the energy and chemicals needed to achieve a durable, high performance finish.
Martha A. Miller, vice president of business development at Apjet said, "With Apjet's new RTP facility, we have increased our production scale and development capabilities therefore increasing our ability to run customer development and production scale trials. This is important news for companies in a wide variety of industries looking for an effective alternative to water-based finishing." (GK)