Balance Enclosure to Safely Handle Highly Active Substances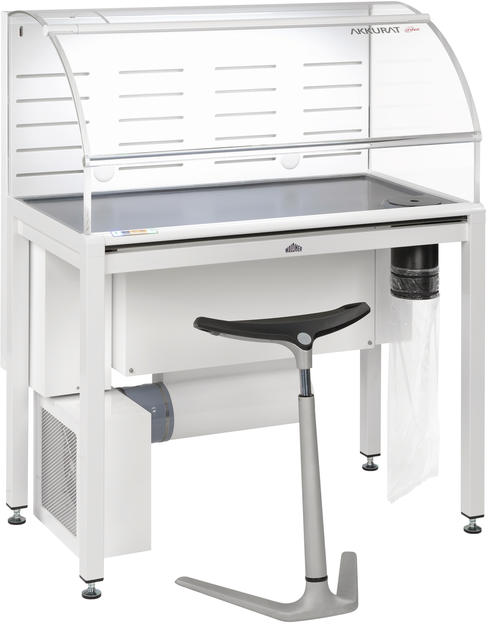 1. Absolute precision by complete vibration absorption, among other things. As the worktop is not mechanically connected to the frame of the cabin, conditions for smooth weighing procedures in rapid succession are accomplished without any unproductive idle times or test cycles.
2. A wide field of application as hazardous substances can be processed with the Akkurat in an open containment, thus corresponding to category 1 of the KMR classification, showing an OEB value of 5. Furthermore sensitive microanalytical balances may be used that only function perfectly and efficiently in absolutely vibration-free and draught-protected areas.
3. A maximum of safety has been confirmed by the TÜV label for tested safety. The Akkurat does not only protect the laboratory staff but due to its design and equipment also ensures that no cross-contamination occurs between substances used in different process steps.
4. The Akkurat is also well thought-out regarding ergonomics and a high level of convenience at the workplace – e.g. the control panel is easy to reach in the armrest.
Request information now or download our brochure.
Topics:
balance accessories
balance enclosures
hazardous substances management
laboratory safety
laboratory fume cupboards