Banks Sadler's 10 tech trends for 2018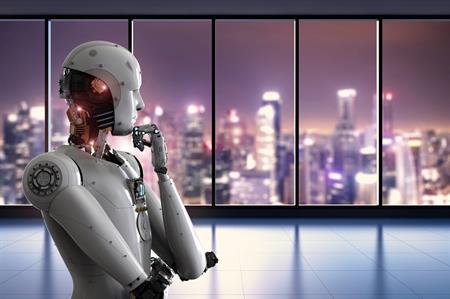 Credit: iStock
1. Artificial intelligence
Aside from the implementation of chatbots, planners will be able to use AI for informed decision-making by planning relevant recommendations of sessions or workshops for attendees.
Sentiment analysis will examine social media posts and online conversations, to help with content planning before an event. This can also be adapted for events over a longer time period to see how the audience is responding and where tweaks can be made in real-time.
2. Facial recognition
Another method of gathering data on how delegates are feeling during an event is through facial recognition software. The software can read individual or group emotions, measuring facial expressions, while also capturing demographics, gender and attention span. This will supply powerful measurements for ROI, which can then be pinpointed to specific moments within the event.
3. Mixed reality
Mixed Reality will offer a superior immersive experience over virtual meeting technology for delegates not able to attend the event in person. Planners will have the ability to design the event space, have the ability to see how a room could be used and annotate notes for future event planning.
4. Insightful data and analytics
With event budgets being squeezed, and clients expecting a quantifiable return on their investment, the use of data has never been more important. A variety of technology systems are available to support data planning.
These include social media listening tools to gather real-time information on how events are performing, hashtag analytics to monitor attendee behaviours and cloud-based event tech tools to collect data from multiple sources to create a far clearer attendee profile.
5. Data security
With GDPR not far off on the horizon, issues of data consent are becoming increasingly important. Delegate registration websites in particular need to have the necessary consent permissions and databases should be cleansed after the event.
Prepopulating a website will now be a breach of regulations unless the delegate has shared consent with transferring it from any previous system. Agencies will need to familiarise themselves with transferring data from one system to another and releasing this information in a useable format.
6. Growth of the internet of things
IoT offers the ability to collect valuable data about delegates, especially through the use of wearable technology, allowing organisers to track emotion, activity levels or location. This can both improve attendee experience and provide real-time data on preferences and movement at an event. However, this technology comes with risks as it is susceptible to hackers and companies must focus on securing devices at the development stage.
7. Automation
The simplification of various procedures from registrations, tickets, reminders to post-event comms can be automated. This frees up time for more important tasks with the focus on optimising these processes using the time and budget saved through automation. This doesn't mean robots will take jobs, rather that we will discover new roles, re-skilling and a mind-set change.
8. Robots
Time poor event organisers can hand over repetitive and menial tasks to robots while focussing on tasks that need a human touch. The hotel industry can make particular use of this technology to provide smoother check-ins, real-time location information and efficient delivery of amenities.
9. The 'smart city'
Event organisers, especially those organising large-scale congresses or expos, will increasingly look to the smart city when making decisions. A smoother transport infrastructure, intelligent hotels for a more personalised delegate experience, or smarter parking solutions, will give a city an edge over other destinations.
10. The rise of online booking space
Client demands and increasing cost-consciousness are driving electronic sourcing for all meeting types. Online booking tools which drive down costs are attractive to clients, particularly in the smaller meetings sector. With the growth of sites such as AirBnB, this technology is becoming more sophisticated with less human intervention required.
You can find the full report here.
For more features and breaking news sign up to C&IT Magazine's daily News Tracker.
Please enable JavaScript to view the comments powered by Disqus.