Barrie builders export skills to help hurricane victims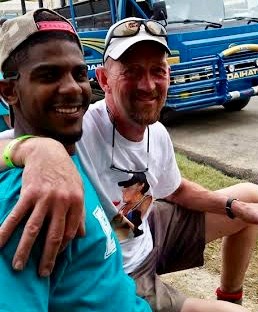 This upcoming trip to Puerto Rico is no vacation.
Three Barrie skilled tradespeople are packing for a week-long trip to the island to help rebuild after the devastation of Hurricane Maria.
They are among a delegation of 15 to 20 from the construction industry around Ontario headed to San Lorenzo with the mission of repairing the roof of the local school so that community can return to some sense of normalcy.
The President of Barrie's Gregor Homes Inc., James Bazely, is making the trip with his son David and another worker.   
Bazely says according to eyewitness reports the damage is extensive.
"Overwhelming and appears just like it's the day after the hurricane," said Bazely. "Roofs are torn off buildings, houses and belongings are covered in mold.  Experts think it will be a year or more before electricity and water is restored." 
The tradespeople will concentrate on the school and if there's time try to address the issues with nearby houses.
In April, a larger contingent will return to do more work.
Bazely, who has been on a similar restoration mission in the Dominican Republic, admits there will be incredible challenges including the need to get tools like ladders, skill saws, generators and materials once they get there.
"We can only take our cordless tools so we will need to buy everything else once we get there. We are hoping local residents will make donations to help us," he said. 
The group is looking for both individual and corporate sponsorships and  can me made through gregorhomes.com or 705- 721- 3354.
The delegation under the name Hope Aqua Vita leaves Jan. 27.