BFC selects David Beckham as ambassadorial president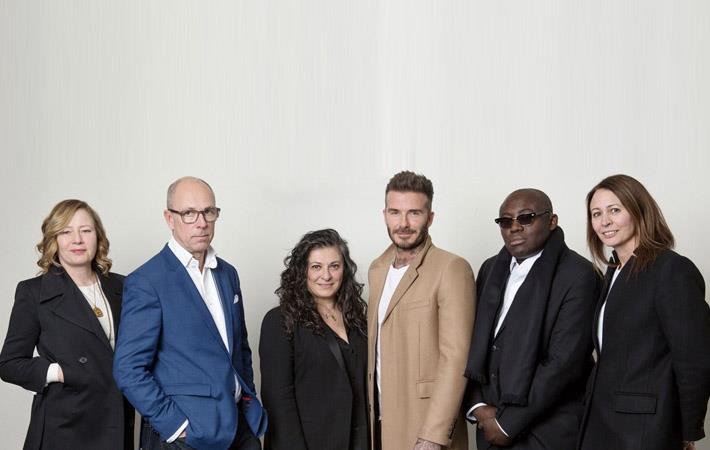 The British Fashion Council (BFC) has selected David Beckham OBE for the newly created role of ambassadorial president. The position will be initially for two years and will support the organisation in building networks and partnerships in the US and Asia. David will work with the BFC team to boost support for the British fashion industry on a global scale.
This will help raise the profile of emerging British fashion talent with the global investment and media communities alike.
In addition to promoting ongoing innovation in the sector, a key focus of the role will be supporting the BFC across their education pillar – helping them to reach young talent from all backgrounds across the UK – through BFC run Saturday Clubs, scholarships and apprenticeships and via increased engagement in arts education.
The first twelve months of activity will see David and industry leaders including leading editors and designers, visit fashion education programmes across the UK. As well as, hosting events in China and the United States, unlocking his global network to convene support for the BFC's work in these markets.
Stephanie Phair, British Fashion Council chair commented: "As we look to boost support for the British fashion industry at a global level we identified the need for a global figurehead, with global reach, who is able to shine a light on our incredible British fashion talent and ensure we build and create energy for the British fashion economy as we transition through the Brexit period – and David is perfectly placed to help us do this. We have spent the last few months working closely with David to identify how we can build on our networks in Asia and North America as we aim to support increased opportunities for businesses to grow in these regions. David has been inspired by our work with emerging talent and education and his business acumen, global reach and passion for promoting talent and education make him the perfect ambassadorial president to propel our industry into different corners of the globe."
Beckham said: "Taking on this new role is an incredibly proud moment for me. I have long been passionate about British style, fashion and craftsmanship and this role gives me the chance to get under the skin of an industry I love. I am excited to be working closely with the British Fashion Council to promote and inspire young talent, from across the UK, on a global scale. The fashion industry is one of our best preforming global exports and I am looking forward to working with our future leaders and supporting the BFC in their global ambitions." (SV)