Record breaking cotton arrivals during October
06
Nov '18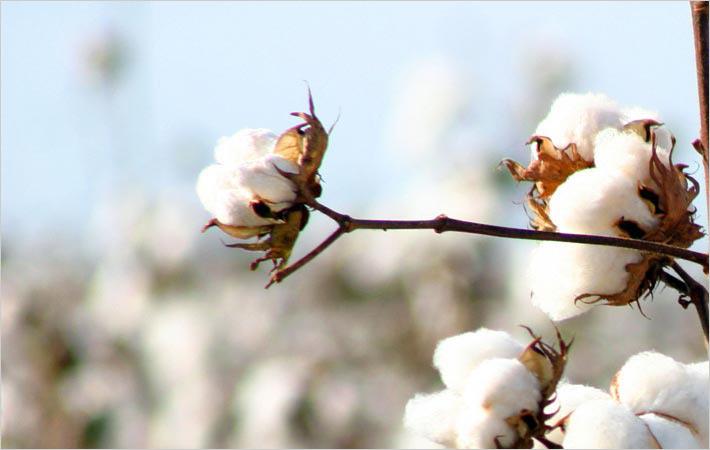 The Cotton Association of India (CAI) has lowered its estimate of the cotton crop for the 2018-19 season beginning from October 1, 2018, to 343.25 lakh bales of 170 kg each. The CAI's October estimate is lower by 4.75 lakh bales than 348 lakh bales announced at the Second Domestic Conference for 2018 held on October 6, 2018 in Aurangabad.
The CAI has revised downwards the crop estimate for Gujarat by 2 lakh bales, Maharashtra by 1 lakh bales, Karnataka by 1 lakh bales and Orissa by 75,000 compared to its previous estimate due to unfavourable weather conditions.
The projected total cotton supply during October 2018 is 50.13 lakh bales which consists of the arrival of 26.13 lakh bales during the month of October 2018, imports during October 2018 which the Committee has estimated at 1.00 lakh bales and the opening stock at the beginning of the season as on October 1, 2018 which the Committee has estimated at 23.00 lakh bales. 
Further, the Committee has estimated cotton consumption during October 2018 at 27 lakh bales while the export shipment of cotton during October 2018 has been estimated at 2.50 lakh bales. 
The stock at the end of October 2018 is estimated at 20.63 lakh bales including 16.53 lakh bales with textile mills while the remaining 4.10 lakh bales are estimated to be held by CCI and others (MNCs, traders, ginners, etc).
The projected yearly Balance Sheet for the 2018-19 season drawn by the CAI estimates total cotton supply till end of the season i.e. up to September 30, 2019 at 390.25 lakh bales of 170 kg each which includes opening stock of 23 lakh bales at the beginning of the season and imports of 24 lakh bales which are estimated to be higher by 9 lakh bales compared to the imports figure of 15 lakh bales estimated for the 2017-18 crop year.
The CAI has estimated domestic consumption for the season at 324 lakh bales while the exports are estimated to be 51 lakh bales which are lower by 18 lakh bales compared to 69 lakh bales during the last year. The carry-over stock at the end of the 2018-19 season is estimated at 15.25 lakh bales.
During October, record breaking cotton arrivals were witnessed as there were no rains during the last 60 to 70 days in the entire cotton belt of India. Due to the dry and hot weather, cotton bolls opened in early stages this year. Moreover, in the northern region, cotton was sold at ₹4,500 per quintal same time last year whereas this year farmers are getting substantially higher price of about ₹5,300 per quintal. Due to this, arrivals are considerably higher in October this year. (RKS)
Fibre2Fashion News Desk – India