Canadian Tire Corporation taking over Helly Hansen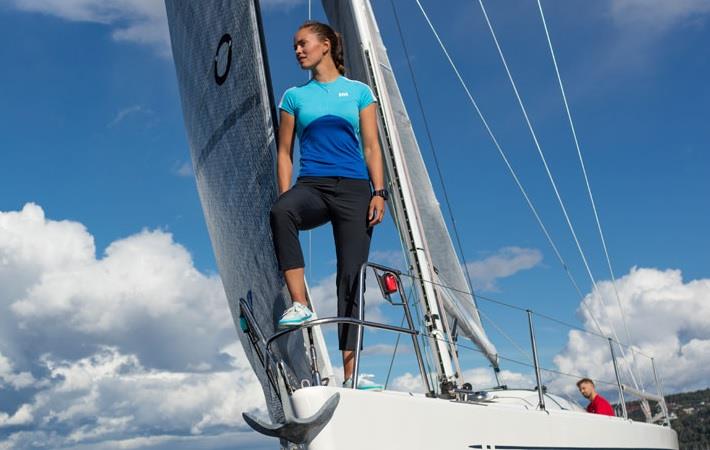 Canadian Tire Corporation is acquiring Helly Hansen, the company controlled by the Ontario Teachers' Pension Plan which owns and operates the Helly Hansen brands and related businesses. Helly Hansen is a leading global brand in sportswear and workwear based in Oslo, Norway. The acquisition is likely to close in Q3 2018 and is subject to usual closing terms.
Founded in 1877, Helly Hansen is known for its professional grade gear and for being a leader in designing innovative and high quality technical performance products developed for the harshest outdoor conditions. Within its core categories of sailing, skiing, mountain, urban, rainwear and workwear, Helly Hansen designs and delivers products used by professionals and outdoor enthusiasts around the world. With wholesale and retail distribution capabilities across more than 40 countries, Helly Hansen is a trusted and celebrated brand worldwide.
Outdoor and workwear categories are core to CTC's retail banners and, through Mark's and FGL, the company has had a long history with Helly Hansen as one of its largest customers. This acquisition strengthens CTC's core businesses across multiple banners, increases its brand offerings in Canada and its ability to grow its brands internationally.
"For more than ten years, Helly Hansen has been an exceptional fit with CTC and this acquisition will strengthen our assortment across all of our banners," said Stephen Wetmore, president and CEO, Canadian Tire Corporation. "With our capabilities and Helly Hansen's trusted global brand and management team, we see tremendous opportunity for CTC and Helly Hansen, in Canada and internationally."
"CTC provides us with the ideal platform to further accelerate our growth trajectory and also strengthen our Canadian presence. This is a great opportunity for Helly Hansen and our team," said Paul Stoneham, CEO, Helly Hansen. "As a Canadian, I am particularly proud to say that Canadian Tire is the new home for Helly Hansen." (SV)