Chamber of Commerce: New businesses, names and owners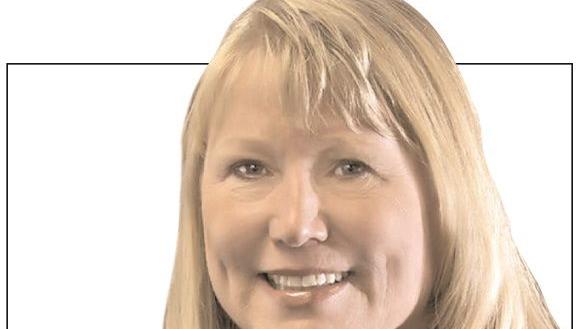 Here is a new concept business — Gas2Go! A new service is being offered by Sunset Striping and Seal Coating. No need to stop and gas your car up at the pump. Call them and they will show up to your home or office and fill your vehicle up for you! Competitive gas prices and a low $5 delivery fee within Helena city limits. They offer regular unleaded 87 octane gas — inspected and certified meter with the Weights and Measures State of Montana. They are also licensed and insured. Call or text Ken today for information or to schedule an appointment at 406-437-8989.
Having trouble keeping up with your housekeeping? Call Kathy B. Housekeeping Solutions to get your house back in shape and kept up on a regular basis! Founded in 1999, this business has an attention to detail and a passion for people. Offering green and healthy cleaning products along with a staff that cares! They treat your house like a home. This is owned by Kathy Beiling and you can reach them at 439-5068. They are based at 1419 Helena Ave. Email them at Kathy@kathybhousekeeping.com.
New and exciting things are coming to Downtown Helena with a new owner at Frayed Sew — Meghan Callahan and a new name — Wildflower Craft Boutique. Meghan graduated from The University of Montana-Western with an elementary education degree before deciding to pursue owning a business. She has been living in Helena since 1999 and is very excited to continue operation of this small downtown boutique. Wildflower Craft Boutique carries artists from all over Montana and has a variety of inventory such as jewelry, clothing, handbags, candles, soaps and much more! They are open Monday-Friday from 10 a.m. to 6 p.m. and Saturday 10 a.m. to 4 p.m. Come by to see all that is new at 38 S. Last Chance Gulch.
There is a new owner at The Floor Show but she's not new to the store or to Helena! Jami Cyr began with The Floor Show 21 years ago as the bookkeeper, working her way up to sales and now becoming the owner. Under her new ownership they have brought in several new lines of luxury vinyl tile/plank, hardwoods, and carpets. They offer all your floor covering needs and free of charge measures. Whether its new carpet in the bedrooms, new vinyl in your kitchen or that elegant custom tile shower you've been dreaming about, they will help your flooring dreams become a reality. You can reach them at 406-442-8338 or even better stop by the store and see all the great options at 1430 North Montana Ave. in Helena. They are open Monday through Friday 8 a.m. to 5:30 p.m. and Saturday 9 a.m. to 1 p.m.
Behavioral Consulting, Coaching & Training specializes in fostering healthy behaviors in our community and in the workplace. BCCT can offer custom-fit workshops: Healthy Behaviors, Mindfulness Workplace, Stakeholder Alignment, Strategic Alliance, and Child Sexual Abuse Prevention. They would love to be part of your team to assist you or your company in behavioral awareness and how to implement healthy behaviors that generate ongoing growth and success. Please contact Dana Cradeur or Donna Miller at 406-499-1063 or 406-422-7824. Email danabcctmt@gmail.com or donnabcctmt@gmail.com.
Another unique downtown business to check out is The Romantic Cowgirl! They have been in business for just over a year and appreciate all the support from the local community and surrounding areas. Stop by and see them for lingerie, shoes, nylons, robes, pajamas and so much more. They look forward to meeting you! The store is located at 104 E Broadway Ste. 6 or call 406-442-1080 or you can also shop online at www.romanticcowgirllingerie.com .
Silver City Stone Cabinetry and Tile is excited to announce the grand opening of their new showroom and combined location at 1320 Marshall Lane Helena MT 59601. It is directly behind Diamond Construction and can be accessed from N. Montana on Marshall Lane. This new facility allows SCSCT to merge their stone business with cabinetry and tile that all make for a unified and beautiful finished product for your home. Shelley Harris is the Director of Business Development and is excited for all they can now offer clients. Their new showroom is incredible! Stop by on March 6 to check it out at their open house from 1 to 6 p.m. with a ribbon cutting at 3:30 p.m.
Shellie's Country Café is excited to announce an additional location at 908 Euclid Ave., formerly Route 12 Diner. They will be offering the same great food as the eastside cafe, but with a full bar and hours are 6:30 a.m. to 10 p.m. to begin instead of the 24 hours at the eastside location. This is another great eating option for the west side of Helena! You will never go home hungry from Shellie's and their great home-cooking!