DuPont Sorona joins hands with bluesign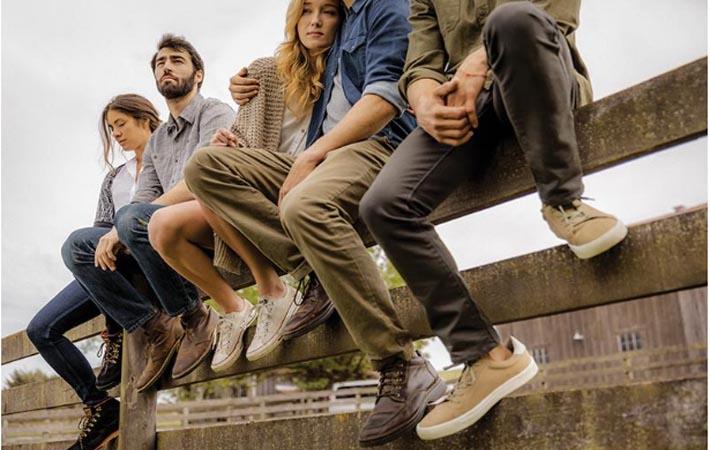 DuPont Industrial Biosciences' bio-based, high-performance polymer Sorona has joined hands with bluesign, that unites the textile supply chain to reduce impact on people and the environment, ensure responsible use of resources, and guarantee the highest consumer safety. Sorona is a versatile polymer comprising 37 per cent renewable plant-based ingredients.
DuPont Sorona uses 30 per cent less energy and releases 63 per cent fewer greenhouse gases as compared to Nylon 6. In addition to reducing its reliance on fossil fuels, Sorona polymer combines eco-efficiency with function for use in a variety of applications due to its performance attributes. Its exceptional softness, inherent stain resistance and uncompromising durability offer a sustainable, high-performing material option for customers throughout the supply chain.
As a bluesign system partner, DuPont Sorona brand joins a growing collection of chemical suppliers, manufacturers and brands that are responsible acting parties of the textile value chain. The partners are committed to applying the system in their business through continuous improvement of environmental performance and a focus on a sustainable future.
"This recognition from bluesign as a verifier and supporting partner of the responsible industry underscores the commitment of Sorona brand to embracing sustainability and minimising environmental impact in the long term," said Rene Molina, global product manager for DuPont Industrial Biosciences. "With Sorona polymer, we're not only providing customers with an eco-efficient, practical materials solution, but also laying the groundwork for a sustainable textile future – and this certification truly reinforces our mission."
To qualify for the bluesign system partnership, DuPont Sorona brand completed a comprehensive company assessment and roadmap meeting – demonstrating its merit for the certification of its products.
"Our unique Input Stream Management approach ensures approved chemicals and raw materials, such as DuPont Sorona polymer, are used in all steps of the manufacturing processes to reduce risks to both people and the environment at the very beginning of the supply chain," said Kurt Schlaepfer, head, Customer Relations Management at bluesign technologies. "Sustainable chemical and material inputs are the foundation for the bluesign system, driving a socially and environmentally responsible value chain within the textile industry, and the natural origins of DuPont Sorona polymer adeptly align with the bluesign criteria." (SV)