Dynamic light scattering systems have a weak point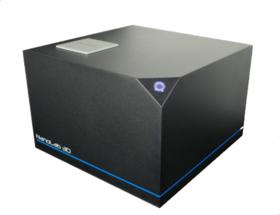 Dynamic light scattering (DLS) makes it possible to measure the size and distribution of nanoparticles, polymers, proteins etc. in a solution.
However, conventional DLS systems have a weak point: for concentrated suspensions, measurement errors due to multiple scattering in the measuring beam cannot be ruled out.
One solution to this is the unique, patented 3D modulation technology that LS Instruments uses for the NanoLab 3D. Unlike conventional Dynamic light scattering devices, the NanoLab 3D uses two laser beams which are modulated at high frequency. In effect, the device performs two light scattering experiments simultaneously. By cross-correlating the signal of the two experiments, precision is improved while multiple scattering is suppressed. This reliably gives you the accurate particle size, irrespective of whether you are measuring turbid or highly concentrated sample solutions.
The NanoLab 3D is compact, easy-to-use and equipped with an intuitive software that allows you to configure your settings and export your data with just a few clicks.
The Benefits of the NanoLab 3D:
No dilution of samples required
Measurements in a size range from 0.15 nm to 15 μm
Only small sample volumes required: 50 μl – 2 ml
Sample temperature adjustable from 4 °C to 85 °C
Scattering angle of 90 °
Monitoring of time-dependent processes such as aggregation, aging etc.
ISO 22412 compliant
Cumulant and CONTIN algorithms
Request information now or download our brochure at http://www.chemeurope.com/en/contact/products/128365/download/.