E-shoppers prefer 'Try Before You Buy' payment choice
E-shoppers prefer 'Try Before You Buy' payment choice
13
Jun '18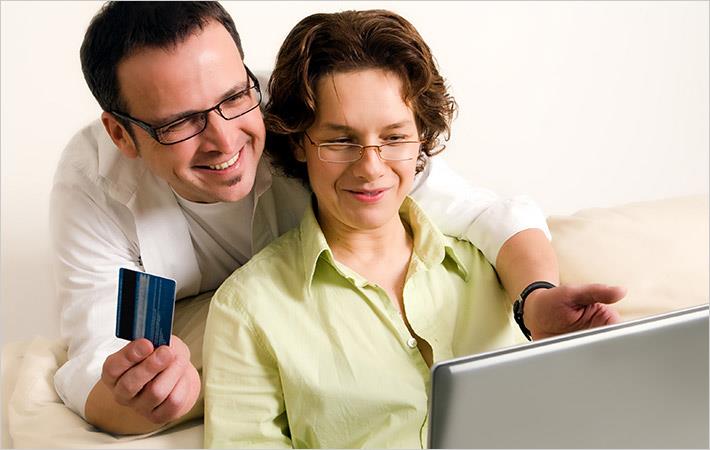 Despite the growing popularity of online shopping, many consumers still have reservations about making purchases online, hence prefer 'Try Before You Buy' payment choice, says a recent study. This facility has also helped retailers address the consumers' concern and grow their business significantly, thus removing a major drawback to online shopping.
A 'Try Before You Buy' option, gave consumers a set amount of time to receive and evaluate goods before being billed, said the online survey by Researchscape International on behalf of Klarna North America, one of Europe's leading payments providers and fully licensed bank. The survey of 2,005 consumers, ages 18 and older, was designed to better understand the behaviours and attitudes of consumers towards alternative financing options. Consumers selected for the study mirrored characteristics of the overall US population.
"These results show that the 'Try Before You Buy' concept would bolster consumer confidence in purchasing goods online and enable retailers to experience significantly improved average order values. As we've learned previously from our studies of instant financing options, merchants that go the extra mile to remove friction in online shopping, will find they are rewarded with more business and converted sales." said Elizabeth Bramlage, head of US marketing, Klarna.
The survey revealed that 69 per cent of consumers felt that it would be appealing to be able to order an assortment of products to try/wear before paying for them. This was particularly evident when respondents were asked about apparel items—with 85 per cent indicating they would order one to five or more items to try on at home if they did not have to pay for them in advance.
"Online shoppers do not have the ability to try on or try out items before paying for them as they do when they buy at a physical store," said Bramlage. "Fashion fit and look can be difficult to judge from product descriptions, digital photos and videos alone. By offering a 'pay later' option, consumers are finally able to bring the fitting room into their own homes and have the peace of mind that they will only ever be responsible to pay for the items they love."
"The end result of a 'Try Before You Buy' payment option is a win for both consumers and merchants. For merchants, benefits include a greater likelihood that additional items will be purchased and kept. Consumers don't have to tie up their credit line to try additional apparel pieces and aren't left with the hassle of reconciling their card statements at the end of the month to ensure they received credit for items returned," concluded Bramlage. (RR)
Fibre2Fashion News Desk – India