Eurojersey hits new mileposts in SensitivEcoSystem project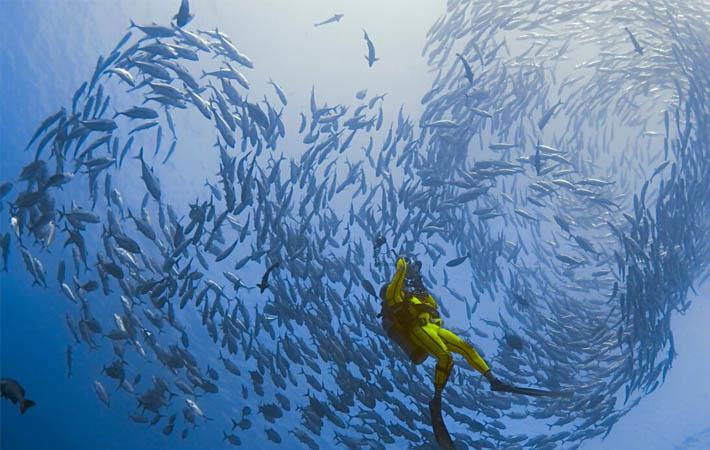 Eurojersey has reached new milestones in its sustainable production activities within its SensitivEcoSystem programme. The project was implemented in 2007 for environmental commitment. A leading player for technical warp-knit fabrics, Eurojersey represents the distinctive style and creativity of the Made in Italy label interpreted by Sensitive Fabrics.
The company's successful partnership with WWF Italia continues through a new three-year collaboration on the theme of water as a planetary resource, which takes the form of multiple activities such as the calculation of the water footprint of Sensitive Fabrics, the problem of plastic in seawater and a campaign to increase the awareness of sustainable fishing, and the protection of sharks with the #SafeSharks project, as indicators of healthy sea eco-systems.
Eurojersey has also promoted a scientific study in collaboration with the CNR – National Research Council of Biella aimed at effecting a comparative analysis between Sensitive Fabrics and other man-made fabrics of different blends to identify any release of micro plastic particles after washing and drying garments.
Bearing in mind that a garment made up in Sensitive Fabrics requires very little maintenance and water consumption, as well being quick to dry, it ensures that it has an above average lifecycle and a lower environmental impact. This research has led the company to seriously address the issue of micro plastics and to invest future resources to supply increasingly innovative solutions to continue to improve the quality and lifecycle of its fabrics.
Ever committed to sustainable growth and driven by an "ethical" motivation to help create a better world, also for the wellbeing of future generations, Eurojersey has adhered to the ZDHC – Zero Discharge of Hazardous Chemicals programme, an international organisation which studies the issue of hazardous substances in the global textile industry. By joining the ZDHC programme, the company sets out to address the issue of hazardous chemicals and their associated risks in a systemic manner, by integrating special measures and controls in the manufacturing cycles of Sensitive Fabrics, in order to reduce the presence of such substances in the processing phases, without neglecting its responsibility and a greater transparency in its customer relations. (GK)