Gove calls record exports of UK food and drink a 'Brexit bonus'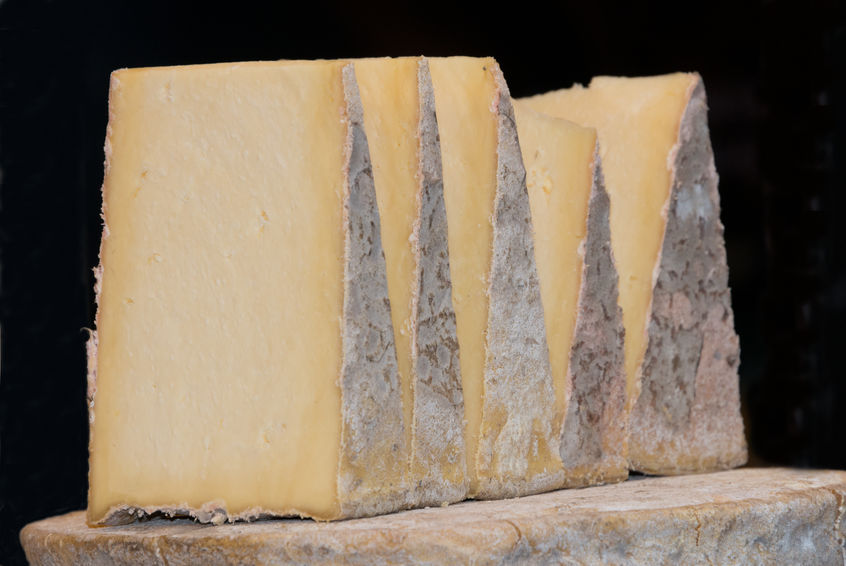 British food and drink exports reached a record number last year thanks to what Michael Gove calls a "Brexit bonus".
Overseas sales of UK food and drink continued to soar last year, with exports of over £22 billion in 2017. Defra said the figures show a "clear desire" for British taste, quality and high standards around the world. UK food and drink businesses are now selling their products to 217 markets – with sales of milk and cream increasing by 61%, salmon by 23% and pork by 14%. From January to December 2017, the UK exported £85 million worth of cheese to France, £21 million of chocolate to Belgium and even £2 million of tea to China.
'Brexit bonus' Defra Secretary Michael Gove said farmers have helped deliver a "Brexit bonus". "The British economy is going from strength to strength showing that a Green Brexit can deliver for the whole country," Mr Gove said. The US remains the largest market outside of the EU – worth £2.3 billion last year and rising 3% from the previous year. China is now the 8th largest export market for UK food and drink. Over £560 million worth of food and drink was bought by Chinese consumers last year, who showed a particular preference for UK salmon, whisky and pork. 'Provenance and quality' Food and Drink Federation Director General Ian Wright CBE said UK food and drink is known across the globe for its "provenance and quality". .
"We must now build upon this platform in order to take advantage of new opportunities and the growing global appetite for great British and Northern Irish manufacturing as we leave the EU," Mr Wright said. The Government said it is continuing to encourage British food and farming businesses who are launching into overseas markets or expanding their global customer base. Last month, industry representatives and government officials held the first meeting of the newly created Food and Drink Sector Council. The Council will work together to boost productivity, meaning industry will be better placed to take advantage of emerging opportunities to access more markets and boost exports as we leave the European Union. Major UK exports Whisky (£4.5 billion) Salmon (£720 million) Chocolate (£680 million) Cheese (£623 million) Beer (£603 million) Shellfish (£600 million) Top 5 countries Irish Republic (£3.7 billion) France (£2.3 billion) USA (£2.3 billion) Netherlands (£1.5 billion) Germany (£1.4 billion)

Please enable JavaScript to view the comments powered by Disqus.