Grasim bags Golden Peacock award for sustainability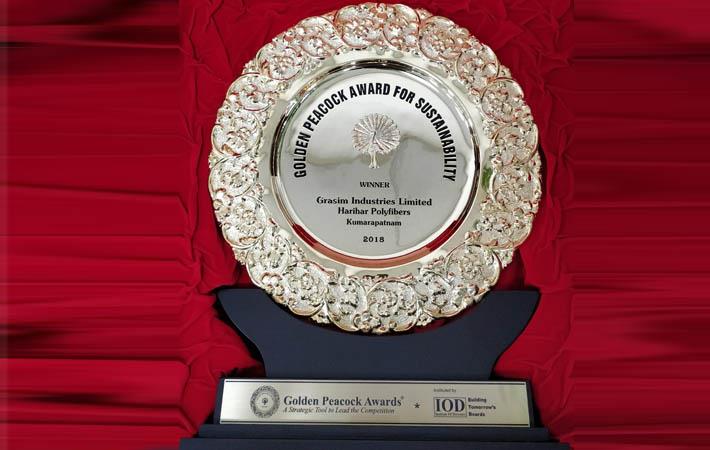 Courtesy: Grasim Industries
The Harihar Polyfibers unit of Grasim Industries Limited, a flagship company of $44.3 billion Aditya Birla Group has been named as the winner of the 'Golden Peacock Award for Sustainability 2018'. The award ceremony was organised at the 18th annual London global convention on corporate governance & sustainability and global business meet.
"The Golden Peacock Award is a testament to our vision to build sustainable businesses, capable of  consistently delivering best in class environmental performance, underpinned by responsible stewardship philosophy," Dilip Gaur, managing director, Grasim Industries, said.
"We are proud of being the recipient of this coveted award.  It is indeed an important milestone in our sustainability journey," Ajay Sardana, chief sustainability officer of pulp & fibre business of Grasim Industries Ltd.
Harihar Polyfibers unit of Grasim, which was accorded distinction, produces rayon grade pulp. Harihar Polyfibers unit began operations with an initial capacity of 32 KTPA in 1972-73; the plant today produces 70 KTPA of pulp a year from eucalyptus wood. About 90 per cent of energy used is derived from renewable resources and chemical recovery is around 98 per cent. (RR)
Fibre2Fashion News Desk – India