Greensboro's Laurelyn Dossett pens music for new play, 'Leaving Eden'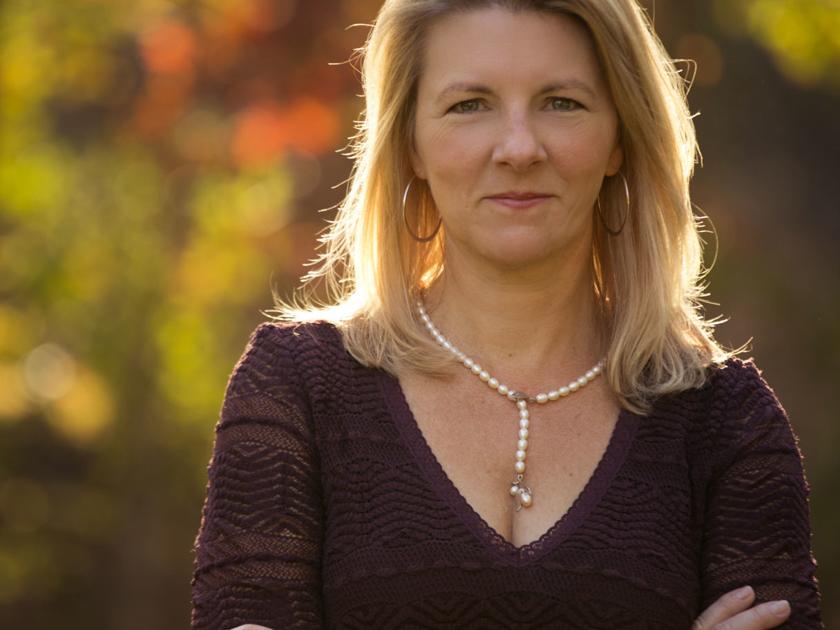 Fourteen years after Laurelyn Dossett composed "Leaving Eden," the poignant song continues to inspire imagination and artistry.
Back in 2003, Pillowtex Inc. had closed 16 of its plants in the United States and Canada, including one in the Rockingham County town with a name reminiscent of paradise.
"I was struck by the irony of a town with no jobs called 'Eden,' and wondered what I would do if I were in their shoes," Dossett said.
"Leaving Eden," about the struggles and fears after a mill closing, became the title track for the 2004 album recorded by Dossett's then duo, Polecat Creek. Eight years later, the Carolina Chocolate Drops recorded it as the title track for a Grammy-nominated album.
Now "Leaving Eden" has inspired a new play that PlayMakers Repertory Company opened this week in Chapel Hill.
PlayMakers, the professional theater-in-residence at UNC-Chapel Hill, commissioned the work from Dossett and Triangle playwright Mike Wiley.
Vivienne Benesch, PlayMakers producing artist director, directs.
The National Endowment for the Arts awarded a $50,000 grant to PlayMakers to help support its creation and production.
Dossett, 57, brought to "Leaving Eden" her years as a singer/songwriter, who wrote original music for six plays by Preston Lane at Greensboro's Triad Stage. Among them: "Beautiful Star: An Appalachian Nativity" and "Brother Wolf."
Her songs have received critical acclaim nationally, been recorded by Levon Helm and commissioned by the North Carolina Symphony.
PlayMakers describes "Leaving Eden" as part folk musical and part oral history fable.
Wiley expanded its plot beyond the closing of textile mills. The play is not based in Eden, but in the fictional N.C. town of Marah, and in two different time periods.
"The song itself and the story of textile mills is sort of a jumping-off point for where we landed with the current play," Dossett said.
In Marah, cotton was king in the 1930s, but pork processing keeps the town alive in 2016. Eden is now the name of the pork-processing plant.
Black people represented the backbone of the workforce in 1933; in 2016, it's undocumented workers. Yet both were subjected to violence and hatred.
"The story has a lot to do with how history repeats itself," Dossett said. "How do we keep history from repeating itself, and how do we call on our collective memory to not repeat our past transgressions?"
"It's also about home and looking for home and what it means to be home, what it means to be kept from home, what it means to leave home to look for a better future," she said.
Dossett wrote 10 songs for "Leaving Eden," which she will perform with a band.
She said when she writes songs for a play, she tries to set time and place, to advance a story and to create a mood.
She used a verse and a chorus from her original "Leaving Eden," but made adjustments to better fit the script.
She based "Run to the River" on a phrase used by an elderly woman in the play, who was a baby in 1933 and still alive in 2016.
"She knows the stories of what really happened in the town in 1933," Dossett said. "She is haunted by the memory, and she has got to tell."
She wrote "Change the Tide" in the unusual time signature of 5/4, with five beats per measure.
"I Will Sing Until My Weary Voice is Gone" is sung from the viewpoint of a Mexican immigrant.
"I really wanted to evoke the sounds, the heart of North Carolina," Dossett said. "The challenge was to capture the sounds of each era, from both 1933 and 2016."
She praised Wiley, who has written plays about civil rights icon Emmett Till and baseball star Jackie Robinson, among others.
In "Leaving Eden," Dossett said, Wiley "worked hard to incorporate the complexity of our history and the complexity of our present. It's easy to write a story from one race or one socio-economic group or one subculture's point of view. This play has three or four, plus two different time periods going on. It's really rich and complex."
Despite its serious subject matter, it's an entertaining play, Dossett said.
"There are a lot of great characters and story lines, and quite a bit of humor in it," she said. "There are some illuminating, somewhat emotionally rough moments that are very realistic about our history. I think people will be moved and will leave hopeful."
Within a few years, Triad Stage audiences should see another work from Wiley. It has received a $20,000 NEA grant to commission from Wiley a new play about the 1970 Greensboro sit-ins.
Dossett recently moved to Stokes County after years in Greensboro.
The play takes her back to the time that she wrote and recorded the song that inspired it. People affected by job loss in dying industries told her that the song's lyrics rang true.
"The goal is always to try to write something that communicates with people," she said. "That this still does is great. If I had only ever written one song and this is it, I would be fine."