HK Fashion Week creates sourcing opportunities
HK Fashion Week creates sourcing opportunities
12
Jul '18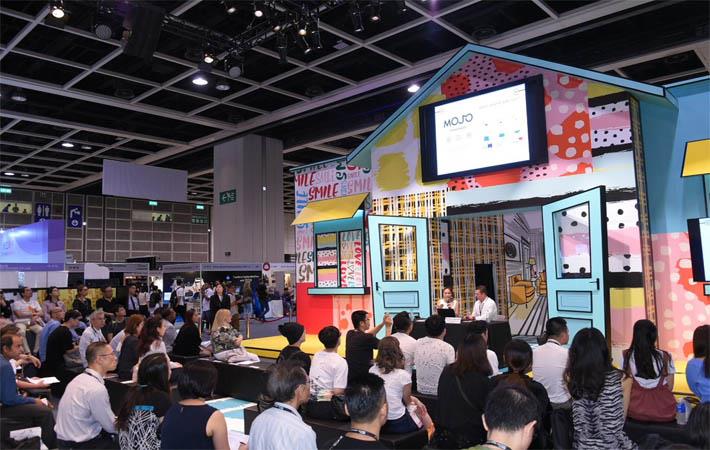 Courtesy: HKTDC
Creating sourcing opportunities for the textiles industry, the 25th Hong Kong (HK) Fashion Week comes to an end. Around fifteen fashion events, including fashion shows, trend forecasting and fashion tech seminars, buyer forum and a networking reception were held during the four-day fair to generate business opportunities for industry professionals.
Around 11,000 buyers from 65 countries and regions attended the trade show with attendance from Canada, Taiwan and those from Belt and Road countries such as Bangladesh, India, Indonesia, Malaysia, Russia, Thailand and Vietnam recorded considerable growth. More than 1,100 exhibitors from 14 countries and regions displayed their creations for spring/summer at the trade fair organised by HKTDC.
"The global economy is now facing significant challenges under the impact of the Sino-US trade friction. Hong Kong companies should stay competitive by launching diversified products and designs, and by exploring emerging markets," said Benjamin Chau, deputy executive director of HKTDC.
"Besides participating in trade fairs, they should also engage in promotions on online sourcing platforms and social media to reach more global buyers. Fashion and technology have merged and formed a new trend in recent years, where more and more innovative technologies are incorporated in fashion design, manufacturing, sourcing and sales. During the fashion week, the HKTDC has organised the seminars 'The Next Wave in Fashion Technology' and 'Online Shopping Reshapes the Fashion Industry' to discuss the latest fashion tech applications and explore marketing strategies for online fashion sales, offering useful insights for both exhibitors and buyers," explained Chau.
"I've already placed orders with two suppliers from Hong Kong and the Chinese mainland that I met last year. The laces order with the Hong Kong supplier is worth about $250,000, while the order with the Chinese mainland supplier is around $45,000," Mohamed Sadhique, a buyer from UAE's Lamia Garments Manufacturing, said. (RR)
Fibre2Fashion News Desk – India