Husker apparel stores that will help you gear up for game day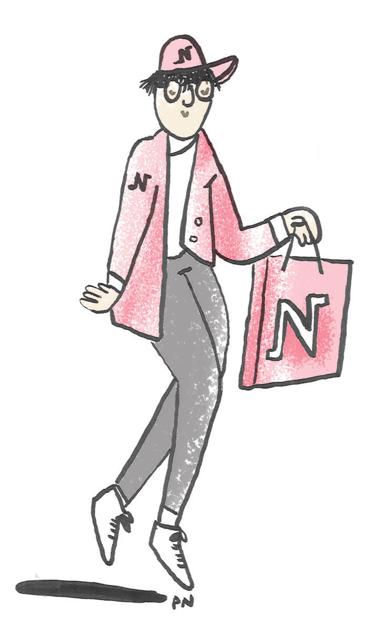 Husker nation is counting down the days to the Nebraska football spring game. For many students and ticket holders, April 21 cannot come soon enough. They want to get a glimpse of first-year head coach Scott Frost's new systems. While fans prepare for the big day, some start to stress about the game day outfit.
To supply the state's love for football and tailgating, Husker apparel stores near campus and online make it simple for fans and students to support the Big Red. Locally owned businesses selling Nebraska gear are scattered all around the area, and a majority of those stores also have websites to check out.
I have made a list of stores I believe are worth looking at to complete that game day look. From the classic Husker T-shirts to the fancier, boutique-style clothing, Husker apparel stores have a lot to offer customers for the spring game and fall football season.
Husker Headquarters, 1120 P St., huskerheadquarters.com
Husker Headquarters has everything a fan could think of for Nebraska gear. Its apparel is for any age and caters to women, men, teenagers and young children. From T-shirts to tailgate gear to flags and banners, Husker Headquarters provides numerous options that are reasonably priced for a college student. Merchandise can be found online or close to campus for a quick and convenient purchase. The closest location is its downtown store, but the store also has locations at Gateway Mall, Alamo Shopping Center and Lincoln Crossing Center.
For the online site, most basic Adidas T-shirts tend to cost around $15. A customer can find a shirt for any Husker sport. The website is organized well, making it easy to find what a customer is looking for or to browse through the merchandise.
Nebraska Red Zone, 13715 A St., Omaha, Neb., nebraskaredzone.com
Family owned and operated since 1994, Nebraska Red Zone has a wide selection of Husker items to offer, similarly to Husker Headquarters. Adidas gear, Nebraska-made snacks and clothing for any age can be purchased online or at their Omaha location. Nebraska Red Zone is currently running a sale on selected gear, from 20-75 percent off items. T-shirts run around the $15 range online with lots of Frost-themed shirts to choose from.
h.flynn, 6100 O St., hflynndesigns.com
Located at Gateway Mall, h.flynn makes clothing for women to wear on game day. h.flynn is a design company based out of Lincoln that specializes in clothing for women and young girls. Offering numerous options for Husker fans, selling shirts, sweatshirts, vests and hats, h.flynn also sells clothing for local high schools.
Online, h.flynn is well-organized for customers to peruse the designs. A cool feature offered online is the "Design Your Own Apparel" function. Using this, customers can personalize three products with their preference of ribbon color, fabric color, school names and pattern. h.flynn also runs an Instagram account that posts the current items being sold in store.
Ash & Ash Co., 6900 O St., ashandashco.com
With two locations in Lincoln, Ash & Ash Co. offers a wide variety of Husker clothing. On its website, a side tab labeled "Nebraska Apparel" gives customers a full page of tank tops, T-shirts, long sleeves, sweatshirts and hats decorated in red and white. If women are looking for different and fun tank tops, Ash & Ash Co. is the place to go. The store offers multiple styles of lightweight tanks with a comfy look.
Ash & Ash sells a large variety of Husker apparel with fun sayings for Husker fans. The variety includes clever phrases such as "Never lost a tailgate" or simple phrases like "Game Day." Some apparel even strays from the typical red and white theme and includes camo, stripes, glitter and floral patterns.