New Beauty Staples: The Products You'll Be Living For In 2018
Settling into the new year might mean finding even more efficient ways to do life. And this also applies to grooming, especially if you're keen on looking pulled together – but not so keen on spending 45 minutes in front of a mirror. 
Since 'I woke up like this' is not, however, a (real) thing, here are the staple products you need to make it look like you did.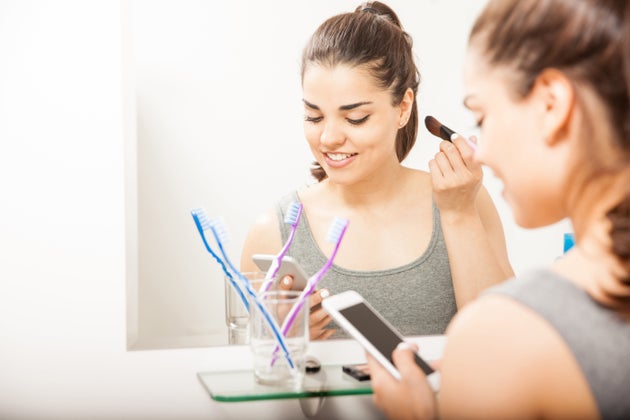 Antonio_Diaz via Getty Images
Easy Peasy Soap
This prebiotic cleansing bar from Gallinée claimed to be suitable for all skin types, – from normal, to sensitive, to acne or eczema prone skin. 
As someone with normal to combination skin, I found the suddy soap did not dry my skin – as soaps are known to do. This is (apparently) because it has a PH of 5.8, a balance that is close to that of skin.
Gently washing away the dirt without irritating, this soap seems to be effective in leaving skin cleansed and moisturised – I find air drying works best with it. 
With all these benefits, £9.90 doesn't seem so steep for a small bar of soap and it's advanced formula is currently what's working for my skin at the moment.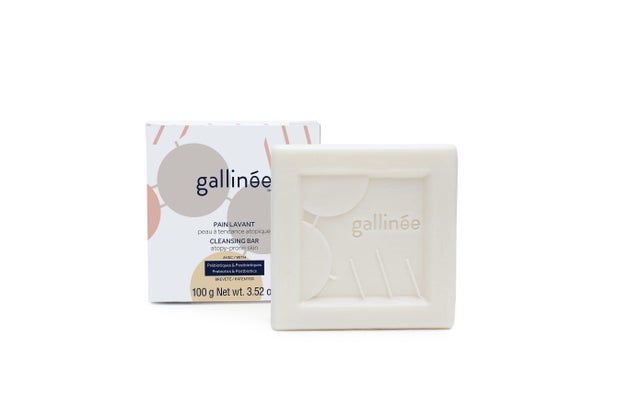 Gallinee
The Gallinée cleansing bar is available on www.gallinee.com. 
The New Teaser
When the Tangle Teezer made a splash across our screens, who didn't rush to try the new universal 'It' brush? Despite the nifty product's popularity, however, some of us were missing a handle on our favourite detangler. 
Enter Charlotte Mensah's paddle brush, a big toothed hair brush designed to detangle all hair types.
I found this brush gentle enough to use on wet or dry hair, with very few strands of my 4b/c afro hair coming out. For someone who generally avoids brushes for the sake of keeping locks intact, this brush is quite the find at a respectable £22.
Just make sure to get your money's worth by using it regularly.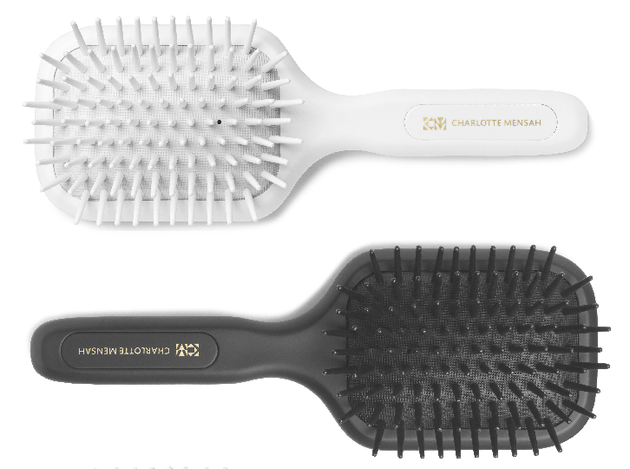 Charlotte Mensah
The paddle brush is available in black or white via www.charlottemensah.com. 
Serum Foundation
This serum foundation from The Ordinary is a steal at £5.70, especially as it also contains SPF 15 serum that protects the skin as it covers it. It comes in a range of 21 shades ranging from light, medium to dark, with consideration of warm, neutral and cold undertones.
The immediate drawback for me was seeing how many 'beige' shades are available, while there are only few deep shades. That said, the darkest hues are impressively inclusive – though I wouldn't say it quite competes with Fenty Beauty on that front. 
As an added bonus, however, three of the foundation shades have either a silver or gold under tone, with very fine dispersions of metallic effect for subtle highlight.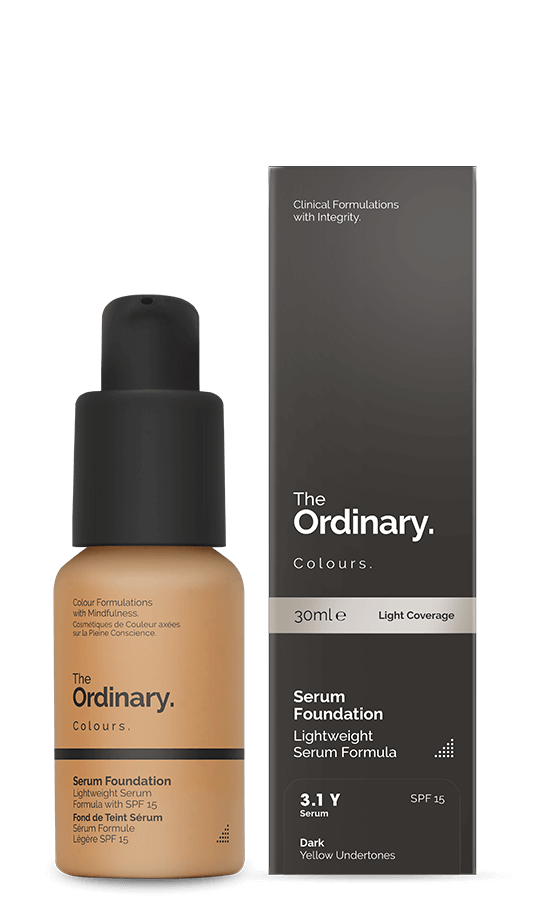 The Ordinary
Buy the serum foundation online via www.theordinary.com. 
Tint And Go
The Multi Bene stain from Noto Botanics is described as the multi-use colour stain that nourishes and repairs your skin.
I'm partial to a lip and cheek stain as I find them to be  efficient and compact. Noto's deep red orange shade (£22) will suit any skin tone, depending on how much is layered. 
Italian makeup artist Gloria Noto is renowned for her 'no-makeup makeup' look, so I feel I can trust this product to do the job without shouting it across the street.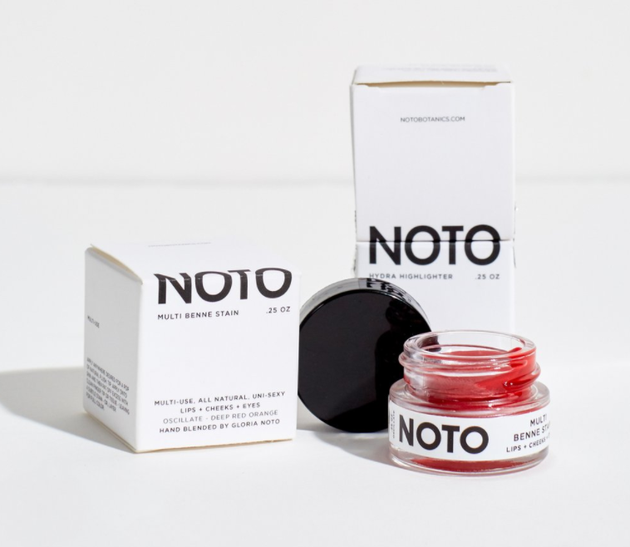 Noto Botanics
Get the stain at www.sablebeauty.com.
Brow-lliant
Boy Brow from Glossier is making brow pencils look positively high maintenance. A triple threat with the ability to darken, groom and thicken, the brush from American the cult favourite (£14) is now available in the UK. 
It's quick to use without compromising on effectiveness, making a visibly noticeable difference that I appreciate as someone with a darker skin tone. 
Boy Brow comes in a selection of colours (blonde, brown, black and clear).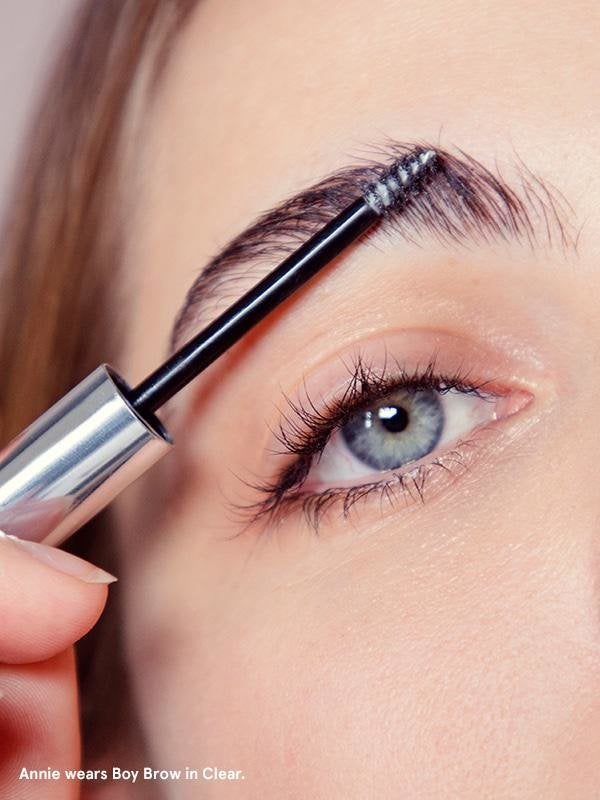 Glossier