New rules for import, export of foreign currency introduced in Uzbekistan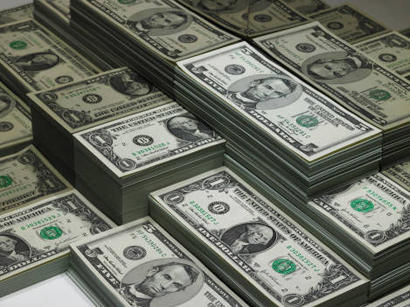 By Kamila Aliyeva
The government of Uzbekistan has approved new rules for import and export of foreign currency in cash.
A passenger arriving in Uzbekistan or departing for other countries should declare and present a cash currency to the employee of the customs authority if the amount exceeds $ 2,000.
Accordingly, if the amount on the currency does not exceed the mentioned sum, the traveler may not register it or do it solely on his own.
Individuals are allowed to import currency into the territory of the republic in unlimited quantities. However, one is free to take out up to $5,000 from Uzbekistan, having declared them at the customs. Export of the amount exceeding this figure is carried out on the basis of the permission of the Central Bank.
As for foreigners, they may take out more than $5,000 only on the basis of the passenger customs declaration, filled at the entrance to Uzbekistan, in which the amount of cash currency indicated is not less than the amount of the exported currency. That is, it turns out that foreigners cannot export currency more than imported.
The Central Bank of Uzbekistan devalued the national currency – soum – by almost two times on September 5, setting the official exchange rate of U.S. dollar at 8,100 soums/USD compared to 4,210.35 soums/USD on September 4.
Simultaneously, restrictions were lifted for legal entities and individuals to convert the national currency. Since September 2017, individuals gained the right to sell currency to banks at a market rate. Previously, they received the currency only at the state rate, which was lower for more than half of the market rate.
Currently, Uzbek people can buy foreign currency solely on plastic payment cards, which can be used abroad without any restrictions.
In addition, legal entities can purchase foreign currency in banks without restrictions for payment on current international transactions – for the import of goods, works and services, repatriation of profits, repayment of loans, travel expenses and other non-trade transfers.
At the time, physical persons can only sell currency to banks through exchange offices.
Uzbekistan's population sold $854 million of cash foreign currency to commercial banks in January-September 2017.
—
Kamila Aliyeva is AzerNews' staff journalist, follow her on Twitter: @Kami_Aliyeva
Follow us on Twitter @AzerNewsAz