Online fashion brand Amaro selects Centric PLM suite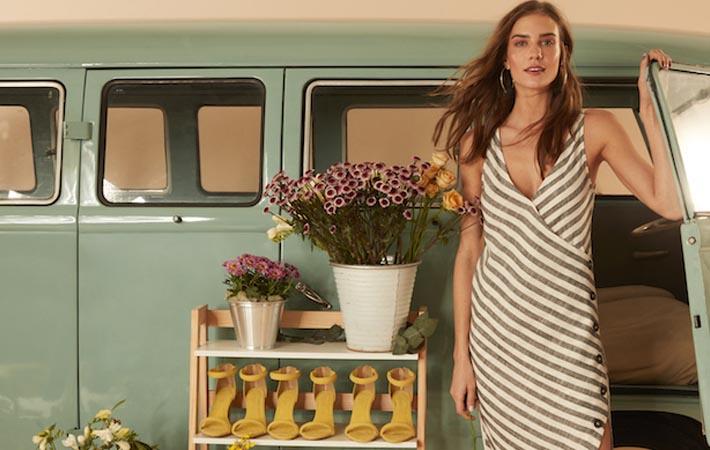 Amaro, the leading online fashion brand from Brazil, has implemented Centric Software's Product Lifecycle Management (PLM) solution. Centric Software provides the most innovative enterprise solutions to fashion, retail, footwear, outdoor, luxury, and consumer goods companies to achieve strategic and operational digital transformation goals.
Amaro already delivers products from design to sale with a lead time above market average, and will now synchronise planning, design, and development even more, thanks to the new Centric solution, according to a Centric press release.
"Amaro is a brand that was born online and integrates sophisticated technology throughout the entire supply chain. Choosing an innovative and forward-looking PLM solution was a natural step in the company's evolution," Lodovico Brioschi, COO, CFO, and co-founder of Amaro said.
"We are still a start-up in many ways and have doubled both revenue and sales volume year over year. Our processes began with Excel and Google sheets but were still fragmented and not optimised for our growing business. Each of our teams has different ways of organising information and working. We arrived at the point where we needed a single source of the truth and one common workflow across the whole company. We needed a PLM solution to consolidate information, make it transparent and create processes that would be consistent for every user," he said.
"We saw a big fit with Centric in terms of company culture and strategy and immediately had a good connection. We're both companies that were born in the digital era. Like us, Centric has a tech-savvy, data-driven mind-set and everything from the sales process to implementation has been agile, fast and transparent. Centric PLM is cloud-based and focused on the fashion industry, which is very important for us, as Amaro is benefitting from Centric's fashion knowledge and best practices. Our partnership is excellent and has been based on open dialogue approach from the start," Brioschi added.
"We are expecting our processes to become more solid, transparent, and fast. We hope to reduce costs and timelines, as we will have better information and the ability to negotiate more effectively with suppliers. We're the fastest fashion brand in Brazil in terms of the time from planning to product launch, which is generally about ten weeks and can be as little as three weeks. Centric PLM is critical to support our strategy of maintaining and even accelerating our time to market," he said.
"We are very happy to announce that Amaro has found their perfect fit with Centric PLM. Centric and Amaro have a similar mind-set, driven by digital innovation and disruptive thinking. We're excited about supporting the latest phase of Amaro's evolution and seeing Centric PLM at work in the environment of super-fast fashion," Chris Groves, president and CEO of Centric Software said. (GK)