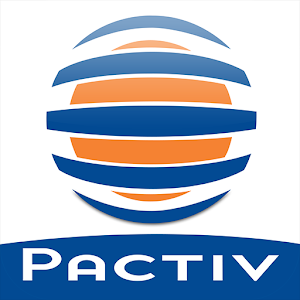 Pactiv in Corsicana is expanding, thanks to a $3 million investment expansion project.
Due to the expansion, the packaging company still needs to fill 88 positions, from entry level to highly skilled.
Founded in 1956, Pactiv focuses on producing and distributing high-quality foodservice packaging products. Products include custom and stock foam, plastic, aluminum, pressed-paperboard, and molded-fiber packaging.
Pactiv supplies every major foodservice retailer and distributor in North America, including McDonald's, Wendy's, Burger King, WalMart, and Kroger.
Operating for more than 30 years, the Corsicana plant has undergone several expansions. The current expansion created 190 positions; more than half are filled.
"Pactiv is a place where an employee can build a long-term career in manufacturing," Senior Recruitment Specialist Teresa McCoy said. Applicants should be able to stand for long periods, as well as bend, stoop, and lift.
Allen Hickerson joined Pactiv as a technician 15 years ago. He's now a senior maintenance specialist.
"Pactiv has been good to me," Hickerson said. "It's a good environment with lots of opportunities and challenges, and good people to work with."
Pactiv touts its personal and professional development programs, offering on-the-job training, as well as coaching and certification programs that teach new skills.
Jessica Gonzales, a senior operator specialist, started as a packer. "Pactiv is like a second home for me," Gonzales said. "I enjoy what I do and love to share my experience with others. At Pactiv, if you have motivation, you can succeed."
People told Gonzales she couldn't do the job because of her size and sex. "But my supervisor and team encouraged me," Gonzales said.
The company also offers medical and dental benefits, along with 401K, bonuses for production and safety, and a flexible schedule that enables employees to take care of personal business. Employee benefits start after 30 days.
"Becoming part of the Pactiv family is the best decision I ever made," Safety Lead Eli Lopez said.
Lopez started as a temporary packer; withing a few months, he was hired full-time.
Pactiv is also proud of its environmental record. It continually seeks ways to recycle, reuse, and repurpose scape materials.
Reducing the solid waste in its operations is an ongoing, company-wide aim, including an industry-leading recycling program.
Working closely with its suppliers and recycling services, Pactiv recycles more than 90 percent of its plastic manufacturing scrap, as well as aluminum, corrugated boxes, and corrugated, scrap metal, and other plastic waste.
"Our facility is a clean working environment, up-to-day and modern," McCoy said.
The company has also worked with local non-profits to attract applicants.
Applicants may apply online at http://www.pactiv.com/careers, or attend a Pactiv Job Fair from 10 a.m. to 2 p.m. on Tuesdays at the Pactiv plant, 4501 East Highway 31, in Corsicana.