Pentaxia's new facility in Derby becomes operational
Pentaxia's new facility in Derby becomes operational
09
Jul '18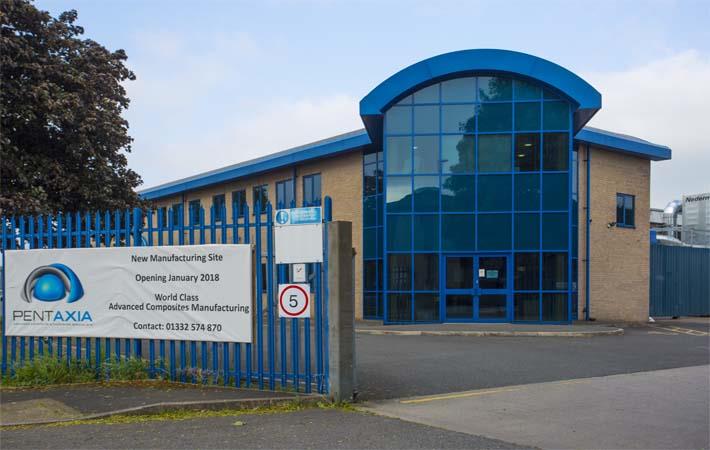 Courtesy: Pentaxia
Pentaxia's new facility in Alfreton Road, Derby – a former Rolls Royce's composite manufacturing facility unused for four years by its then owners – has become operational. The site was purchased in August 2017 with considerations that existing manufacturing facilities in Derby could no longer meet customers' needs in the buoyant advanced composite market.
What seemed a challenging decision at the time, to move to a new facility, three times as large, has now started to pay dividends, the company said.
After purchasing the site, a major refurbishment and investment programme was launched and the first Pentaxia staff moved in during January 2018. During the move, involving over 120 staff and all the production equipment, output levels had to be maintained. The move was finally completed in April 2018.
Production director Adam Norris said "It has been a real challenge and the team has had to work very hard to keep to our production targets, but we have all worked together and have managed to get the move completed successfully. We are still settling in and even though we have been in business for ten years, the new site has meant changes in our operating processes. However, the new facility is really starting to work and outputs are already heading towards a 30-50 per cent growth during the coming year, a fantastic achievement for all our staff".
Managing director Stephen Ollier added "I have always believed we had a great team and now we have a superb facility. Together we can probably double or treble our output over the next few years, which is what our customers seem to need. We work with a lot of household names in the aerospace, luxury car and motorsports markets and they are all planning significant expansion. We are now in a position to respond. This is really important for Derby, as we will need more staff. It is highly skilled work and we will be setting up our own training facility to meet those needs for new staff of all ages". (SV)
Fibre2Fashion News Desk – India