Portuguese textile mill to install Capstone's microturbine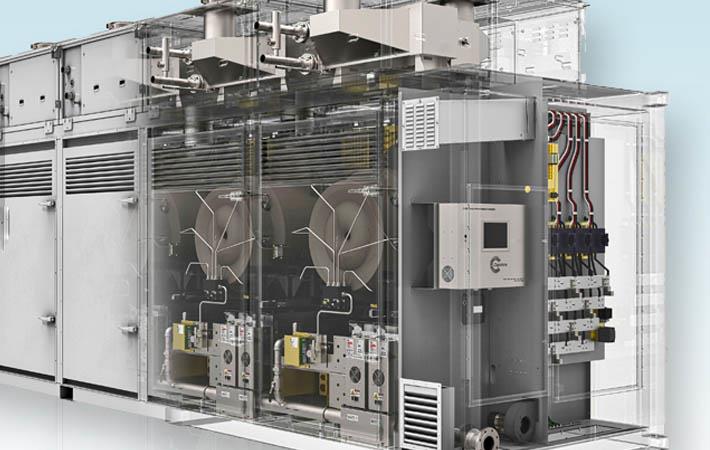 Capstone Turbine Corporation, the world's leading clean technology producer of low-emission microturbine systems headquartered in the US, has bagged an order for a C600 Signature Series microturbine to provide combined heat and power (CHP) to a Portuguese textile mill, Micropower Europe. The company is Capstone's distributor in Portugal and Spain.
The textile mill required an increase in their production capacity and sought an efficient solution for their plant expansion. Instead of importing more power from the local utility at extremely high rates, they considered breaking away from the unstable and overpriced utility by becoming part of the global distributed generation (DG) energy revolution.
A natural gas-fuelled Capstone C600S microturbine provides the ideal solution for the textile mill by generating clean and green electricity on-site. The thermal energy from the exhaust is used in a direct-fire application in one of the processes at the textile mill, making their production more efficient while significantly reducing their operating expense.
According to the European Commission, European Union (EU) exports to the rest of the world represent more than 30 per cent of the world market, with total revenues of €177 billion. The EU is one of the largest textile exporting regions in the world, with Italy, Germany, Spain, France, and the Netherlands as the leading countries in the clothing industry in the EU.
Darren Jamison, president and chief executive officer of Capstone said, "The project is a blueprint for other textile mills all over Europe, paving the way for others to improve their bottom-line with microturbines."
With hundreds of CHP installations around the world, Capstone is at the forefront of the DG movement, helping empower businesses to break free from the local utility and take control of their energy resiliency, emissions, and operating costs. Additionally, Capstone microturbines have industry-leading emissions levels and are one of the most environmentally friendly methods to produce on-site power in the world, meeting and exceeding the emission standards for Portugal and the EU. (GK)