Precision Balances Designed for Easy Operation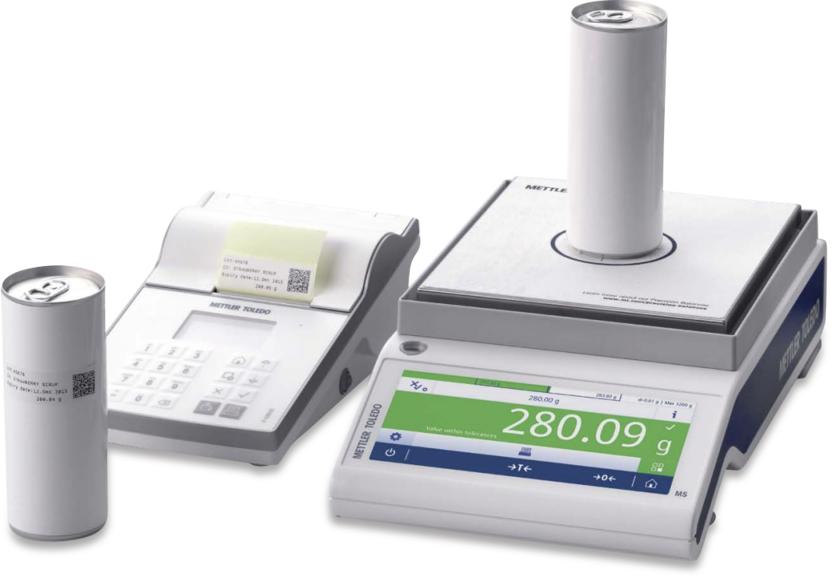 The green screen clearly indicates that the result is within your pre-defined tolerances – this instant confirmation means applications such as check-weighing are much faster with fewer errors
The large draft shield protects the balance from air currents – ideal for delicate applications, such as determining the weight of coatings by differential weighing
The large weighing platform is really convenient for totalization tasks with larger quantities of ingredients
In today's high pressure research and manufacturing environments, having the right equipment is key to achieving quality and efficiency. With customers demanding short lead times and reliable delivery dates, you need a balance you can trust to deliver accurate results – and which is convenient and reassuringly easy to use.
METTLER TOLEDO's MS balances fit the bill. These robust balances incorporate advanced security features so that you know you can trust your results. User guidance, an intuitive graphical user interface and built-in applications make daily weighing tasks simple, even for untrained operators. Clever design features make MS balances easy to clean and take care of too.

Small Precision Balances
Engineered for Reliable Performance
The robust construction of the MS small platform precision balances makes them perfect for heavier tasks in the laboratory or out on the factory floor. The unique MonoBloc weighing cell delivers the accuracy you need and is fully protected against accidental overload.
Delivering consistently reliable results, even in harsh environments, these balances will also deliver a fast return on your investment.
Designed for Easy Operation
The built-in applications on MS balances provide you with straightforward user guidance, so you have the comfort of knowing that tasks are carried out correctly. Warning features, such as LevelControl and MinWeigh, give you a higher level of confidence in your results.
The extra-large touchscreen display is simple to operate, even whilst wearing gloves, and, with digits up to 18 mm in size, your results are clear to read. And when weighing tasks are complete, cleaning-up is easy thanks to the smooth, wipe-clean surfaces.
Large Precision Balances
Tough Performers Built to Last
Accommodating loads up to 32 kg, MS large platform precision balances are built to take on your toughest jobs. The MonoBloc weighing cell, Ingress Protection rating IP65 and extreme overload protection ensure you get reliable results in even the most challenging industrial environments.
The large weighing platform is ideally suited to applications involving large containers, large sample sizes or when many ingredients need to be added to the same container. Easy-clean surfaces mean taking care of your balance is effortless too.
Request information now or download our brochure.