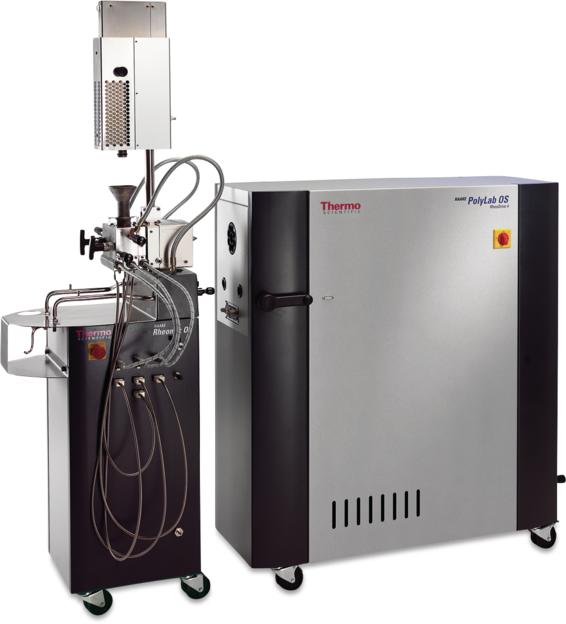 Thermo Scientific™ HAAKE™ compounders and extruders can help you achieve reliable scale-up, reduced time to market, and controlled, continuous processing. We offer complete workflow solutions: pilot and small-scale compounders and extruder, up- and down-stream components, modular torque rheometer, injection molding systems, and rheometers for polymer melts, DMTA and extensional rheology.

Twin-Screw Extruders, Compounders and Accessories
We produce a versatile range of twin-screw extruders with customizable options to fit demanding R&D, QC and process environments in polymer, pharmaceuticals, food and other industries. The flexible compounding accessories and configurations help you customize analysis for small batches for either pilot scale production or low volume manufacturing. Our broad range of accessories includes e.g. pelletizers, wire coating, blow-molding, film take off and chill rolls, as well as a range of dies and feeding systems help you complete processes efficiently.
Pharmaceutical Extruders and Accessories
Thermo Scientific pharmaceutical compounders for hot melt extrusion and continuous granulation offer reliable solutions for drug development and manufacturing. Our pharmaceutical extruders meet a wide range of drug development applications and are ideal for developing and testing recipes with expensive API and associated compounds. Our extruder portfolio offers different throughput ranges starting as little as 20 g/hr up to several kg/hr with
2-in-1 process design – quickly disassemble parts for easy cleaning and process switching
Simple continuous process integration – plug-and-play functionality with upstream and downstream process equipment
Easy scale up
Torque Rheometers
A torque rheometer is a modular measuring mixer or extruder system used for R&D or QC of materials such as polymers, rubber, ceramic mixtures or food. Torque rheometers deliver information about melting behavior, influence of additives on process ability, temperature or shear stability, and rheological characterization.
Micro-Compounders
Micro-compounders are suitable for early material development when only a few grams of sample available for testing such as 5 grams. Additional advantages are integrated viscosity measurement and automatic bypass operation for circulation/extrusion.
Rheometers and Viscometers
Thermo Scientific rheometers and viscometers are designed to accurately measure the properties of fluids and other complex materials. Our instruments are known for accuracy and ease of use in QC, product development, and R&D applications. With accessories for practically every application and software for all user levels, Thermo Scientific HAAKE rheometers are versatile, innovative instruments proven to increase productivity.
Request information now or download our brochure.