Strong need for skills development in the apparel industry
"Growing consumer needs are increasingly pressurising retailers and manufacturers to deliver products faster, cheaper through transparent and sustainable supply chains. Consequently, organisations across the apparel industry are facing a rapidly changing need for skills training and development of their workforce. Training, though happening within companies, is not enough to keep up with the lack of skilled workers. There is high dissatisfaction with the content and modes of training provided. Furthermore, the investment provided for the training is not adequate."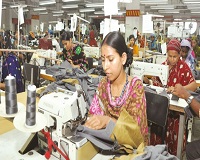 Growing consumer needs are increasingly pressurising retailers and manufacturers to deliver products faster, cheaper through transparent and sustainable supply chains. Consequently, organisations across the apparel industry are facing a rapidly changing need for skills training and development of their workforce.
Training, though happening within companies, is not enough to keep up with the lack of skilled workers. There is high dissatisfaction with the content and modes of training provided. Furthermore, the investment provided for the training is not adequate.
Employees focus on career development
According to a recent survey, one of the biggest complaints from brands and vendors is that they have trouble hiring people with the right skills, with 62 per cent saying they are struggling to fill certain positions. Apparel businesses need to ensure that younger people see the apparel industry as an attractive place to focus their careers.
According to the 2018 LinkedIn Learning Workplace Learning Report, 94 per cent of employees would stay at a company longer if it invested in their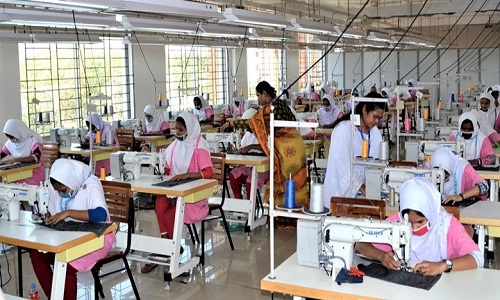 career development. Around 91 per cent of managers see training as important for the professional development of their employees, while 88 per cent viewed it as important for maintaining job satisfaction.
Only 16 per cent managers surveyed revealed their companies have undertaken skill assessments of their whole workforce. These companies have done skill assessments of their whole workforce employees. Around 49 per cent managers, and 50 per cent of others had taken some sort of company sponsored training over the past 12 months, while only one-third work for companies that use a Learning Management System,
Budget constraints impair employee training
Although there is an awareness of the need for more training, budgets aren't matching this. Less than 30 per cent of those surveyed have seen their budgets increase in the last two years, and over 70 per cent think that more investment is required. Additionally, only 38 per cent see a planned increase in investment in training over the next two years. Many businesses hold back due to the lack of a clear method for measuring the effectiveness of training. This suggests that there is no consistent way of measuring the success of training, and thus no way to justify further investment.
Restoring old skills
Some functional areas require more ongoing training, with technical design and product development ranking the highest. This is followed by technical apparel making, quality control, production and process management, retail operations and visual merchandising ranked the lowest.
Brands are planning to increase on-shoring as they face new challenges around trade rules, currency fluctuations and speed to market. Additionally technology advances are lessening the number of workers. There is a pressing need to train new talent into local industry in order to restore what many view as dying skills. This is a particularly urgent challenge for specialised skills like bra-making, hosiery and pattern making.