Tax law helps triple KapStone profits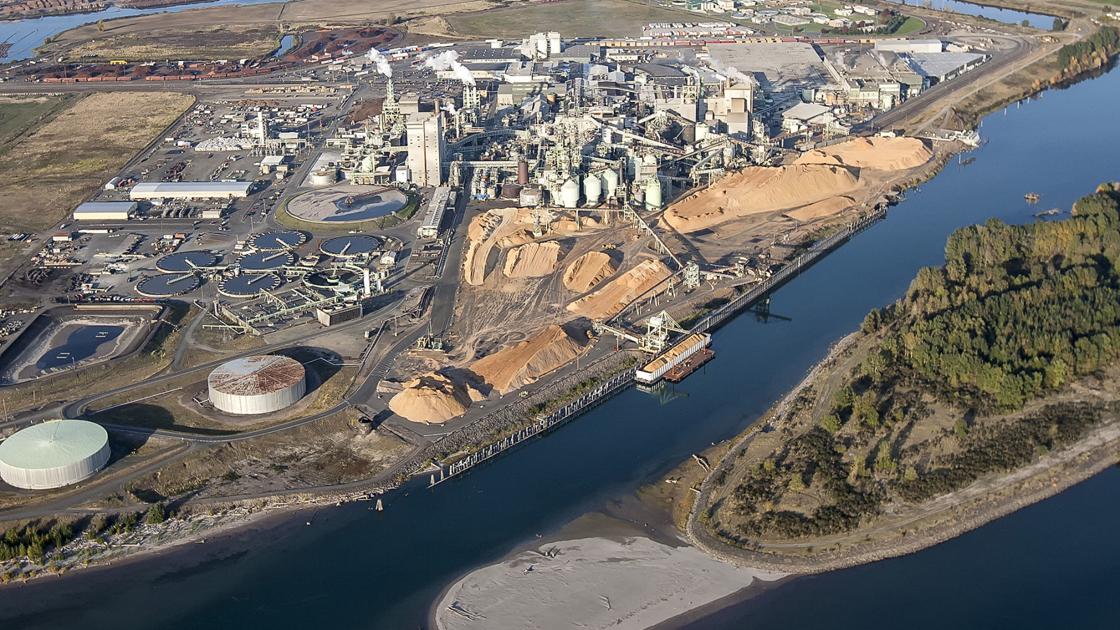 KapStone Paper and Packaging Corp. Wednesday reported $244 million in net income last year, a $158 million spike in profits from 2016.
The huge increase was mainly due to a provisional tax benefit of $144 million based on the new tax law passed by congressional Republicans and signed into law by President Donald Trump on Dec. 22, the company said in its earnings report.
As the nation's fifth-largest paper and packaging company, KapStone employs approximately 6,400 workers, including about 800 union workers at its Longview mill.
While many companies have announced one-time cash bonuses for employees in response to a 14 percent corporate tax cut, KapStone Vice President Andrea Tarbox told The Daily News Thursday that the company has not awarded any worker bonuses so far.
Tarbox said she was unable to comment on how the company plans to invest the tax windfall, which is nearly double KapStone's net income of $86 million in 2016.
KapStone did pay $10 million in dividends to shareholders in the fourth quarter of last year, according to its earnings report. The company paid $39 million in cash dividends for all of 2017.
An earnings call scheduled for Thursday morning was cancelled due to an acquisition agreement reached last week between KapStone and WestRock, the nation's second-largest paper and packaging company. The merger still needs to be approved by stockholders and regulators.
Setting its tax benefit aside, 2017 was still a strong year for KapStone.
The company reported $3.3 billion in sales for the year, an increase of 8 percent from 2016.
The increase was due to higher prices, a better product mix and higher sales volumes in the paper and packaging segment of its business, according to KapStone's earnings report.
That's welcome news compared to 2016, when the company struggled with a rash of issues, including lower domestic and export containerboard prices; lower prices for export kraft paper; higher depreciation costs; and a charge for withdrawing from a multiemployer pension plan. The company's net income dipped nearly 20 percent in 2016 from a year earlier.
The company's average paper product selling price was $677 per ton in 2017, which is $54 higher per ton higher than in 2016. That's due to higher prices for kraft paper and export and domestic containerboard, the company said.
Although mergers in the packaging industry have often been followed by mill closures, local union officials and paper analysts do not believe WestRock's planned takeover of KapStone will imperil the Longview mill.
The mill complements the Norcross, Ga.-based company's current footprint and allows it to expand on the West Coast, according to materials distributed to investors on Jan. 29.
The acquisition will also allow WestRock to increase its mix of virgin fiber-based paper in response to China's effort to reduce use of imported recycled paper.
WestRock told investors it expects to record an estimated $20 billion in sales after the merger is approved, with 63 percent of sales coming from corrugated packaging and 37 percent from consumer packaging.
KapStone ratified a new contract with members of Local 153 in December 2016, ending a two-year period of strife and uncertainty at the Longview mill.
The seven-and-a-half-year agreement expires on May 31, 2024, and grants annual raises ranging between 2 percent and 3 percent per year.
WestRock, meanwhile, has been negotiating with workers at a mill in Covington, Va. for more than a year.