Valmet restarts tissue machine at Xiamen Sin Yang Paper
16
Oct '18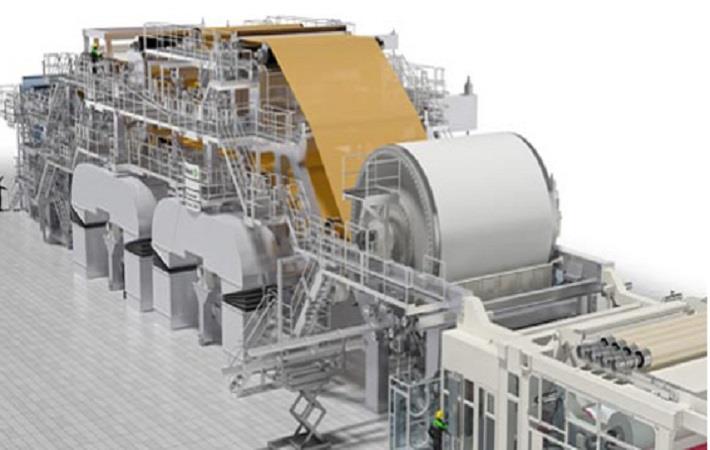 Courtesy: Valmet
Valmet has delivered a tissue machine restart package to Xiamen Sin Yang Paper TM 1 in China, with the restart of the machine at a speed of 1,100 m/min. Valmet's delivery package included project management, maintenance, spare parts, and the restart of the tissue machine, which was delivered by Valmet but had been idle due to market reasons since 2014.
The DCT 200HS tissue machine has now been restarted after a joint effort by Sin Yang Paper, Sen Yang Enterprise (Xiamen) and Valmet. The 5.6-metre-wide TM 1 is equipped with an Advantage ViscoNip press and has a design speed of 2,000 m/min and a capacity of 60,000 tonnes per year.
Guo Xiaodong, president of Sin Yang Paper, Tu Huiming, general manager, and Lin Wen, chief engineer, said: "In April this year, the restart contract was awarded to Valmet. Valmet's service and project teams performed professionally, and worked hard and efficiently every day. Valmet is worthy of trust and commitment, and we are very satisfied with the successful restart of TM 1".
This is the first tissue mill improvement project in China with such an extensive scope of service. "We are capable of offering a very broad scope of services to our tissue customers locally. This is a good example of how we at Valmet are committed to moving our customer's performance forward," said Kevin Jiang, director of the Mill Improvement business unit at Valmet China. (SV)
Fibre2Fashion News Desk – India