WATCH: 18 beauty trends for 2018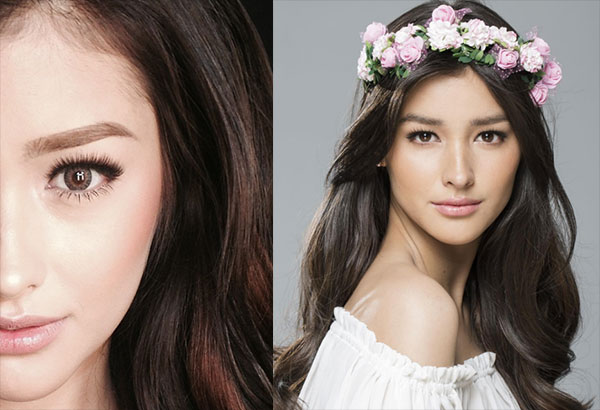 MANILA, Philippines — This year, having beauty resolutions or taking care more of one's self is among the top resolutions people have, according to the research of British media outfit The Sun.
Here are some trends that can aid in achieving one's 2018 #BeautyGoals, with help from Avon's consumer product design director, Amy St. John, and Anthony Gonzalez, director for Global Skin Care Product Development and Trend Innovation Research and Development.
Photos from The STAR, Philstar.com/File
Video by Philstar.com/Kat Leandicho
Lifestyle Feature ( Article MRec ), pagematch: 1, sectionmatch:
1. According to St. John, K-pop still has a strong influence worldwide especially when it comes to beauty and makeup.
2. For skincare, higher SPF sunscreen with moisturizers will become a hit, said Gonzalez.
3. Dewy, radiant skin instead of flat natural look is also in trend, said St. John.
4. Expect more products for skin brightening or firming, according to Gonzalez.
5. Clay masks, such as L'Oréal Paris Pure-Clay, have botanical extracts to detox and close pores.
6. This year, there is also a surge of over-the-counter products promising cosmetic surgery effects, such as Revitalift Laser.
7. Micellar water that doubles as both makeup remover and moisturizer is also in trend.
8. CC powder, like Celeteque, gives enough coverage and added skincare.
9. Since more and more people are getting diet-conscious, vegan beauty products like EverPure hair care that promise to have no parabens, harsh salts, sulfates, and gluten are also on the rise.
10. Likewise, sunflower oil is becoming popular as a substitute to mineral oil or petroleum in cosmetics.
11. Rice bran is big in skincare and hair care, but Moroccan Argan oil in hair care, like that in Head & Shoulders, is still big.
12. For those on the go, there are dry shampoos like TRESemmé that use powder to clean hair and remove oil in between washes.
13. Light hair colors that do not require pre-bleaching, such as Excellence Fashion Ultra, are becoming popular for those into "dye-it-yourself" or home dyeing rituals.
14. If there are skin serums, there are also now hair serums like EverPure Repair remedy balm that aim to protect hair from damage before coloring.
15. Soft chrome and metallics are in vogue for lips and eyes, said Amy St. John.
16. Velvet lips inspired by fashion are also going to be big this year, Amy noted.
17. Likewise, lipsticks this year are more on new technologies than on new colors. Examples include Avon's "one swipe color impact" that delivers bold colors but with a thin, comfortable layer of pigments; and Maybelline New York's matte ink lipstick with patented transfer-proof elastic ink.
18. Lastly, expect cosmetics labels like Maybelline to have the color of the year, Ultra Violet, in their makeup collections this year.