Your Process. Our Responsibility.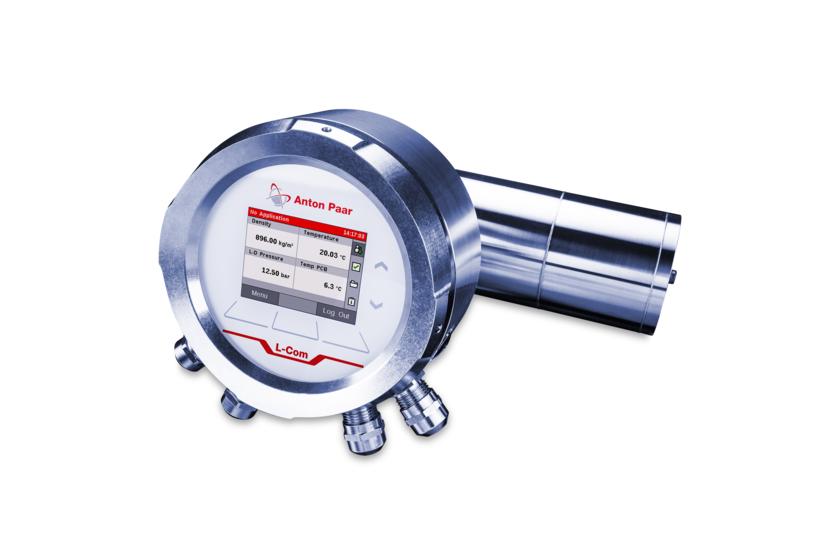 Combined Density and Sound Velocity Sensor
L-Dens 7000 density sensor series
L-Rix 510 Inline Refractometer
L-Sonic 6100 Sound Velocity Sensors
For optimizing energy consumption and saving valuable resources during the production of chemical liquids, the continuously measurement of concentration viadensity, sound velocity, or refractive index in the process line is essential. The transfer of common laboratory measuring methods into industrial processes is not only a question of the suitable measuring technology but also how and where integration is most efficient.
Measure physical properties accurately and concentrations directly with the broad portfolio of Anton Paar's process sensors. Even under changing process conditions the sensors ensure fast and highly accurate measurement. Anton Paar's process sensors measure at the most efficient location in your plant installation as they can be installed bypass, inline or in tank installation.
The L-Dens 7000 series – the new generation of Anton Paar's process density sensors with a tube size of 7 mm is a result of more than 30 years of essential practical experience. It is an all-in-one solution which combines the highest accuracy with a compact and robust design as well as easy integration, which makes it best-in-class for precise concentration measurement. The modular design of the L-Dens 7000 sensor series includes various materials of the wetted parts as well as process connections and electrical interfaces to suit for applications in the chemical industry like measurement of boric, acetic or hydrochloric acid.
The L-Sonic sound velocity sensors for continuous monitoring of product quality and product specifications during production are available in a fork- or a tube-type. L-Sonic sensors are virtually insensitive to fluctuations in temperature, flow rates, viscosity, and pressure. They detect the smallest changes in the process liquid and have a high tolerance to bubbles. L-Sonic is prepared for use in hazardous areas. Due to its wetted materials, such as HASTELLOY® HYBRID-BC1® alloy with excellent corrosion resistance for sulphuric acid or Monel 400 for strong alkaline solutions, it is suitable to cover a wide range of applications from material-friendly, non-corrosive liquids to highly aggressive acids and bases.
L-Com 5500 is Anton Paar's new density and sound velocity sensor combination in one instrument for the measurement of 3-component mixtures. It consists of an L-Dens 7500 density sensor with a piezo-excited U-tube, which is expanded with a sound velocity module. Density and sound velocity values are directly calculated at the sensor electronics. The fusion of two measuring technologies results in a high-end sensor with the highest accuracy on the market (5×10-5 g/cm3 for density measurement and 0.1 m/s for sound velocity measurement). The wetted parts are made of Hastelloy C-276 to make the sensor suitable for the analysis of aggressive products. Various process connections and electrical interfaces suit applications within the chemical industry. It is ideal for the monitoring and controlling of chemicals such as formaldehyde-methanol-water mixtures, or sulphuric acid to oleum.
L-Rix 510/520 the optical inline Smart Sensors determine the refractive index of liquids based on the critical angle measurement. The refractive index is not only used to identify particular substances, and determine its purity but also to determine the concentration during production because the refractive index is a direct measure of the concentration. L-Rix 510 and L-Rix 520 are the world's first inline refractometers with soldered optics. This means they have no liquid seals and therefore have a long service life. These inline refractometers can operate for more than 100,000 hours without requiring any maintenance. Once adjusted at Anton Paar's headquarters, L-Rix 510/520 operates with the stored adjustment values for its entire lifetime.
In addition to individual process sensors Anton Paar provides project engineering, system design, installation support, and commissioning. It doesn't matter whether a new line is built or an existing line is upgraded. The latest sensor technology fits seamlessly with every environment and infrastructure.
If you have any questions or need a quote request information now!
We are happy to answer your questions by phone at +43 (0) 316 376-366